Posted on
Fri, May 11, 2012 : 1:34 p.m.
New retailer will move into ex-Borders store near Ann Arbor
By Lizzy Alfs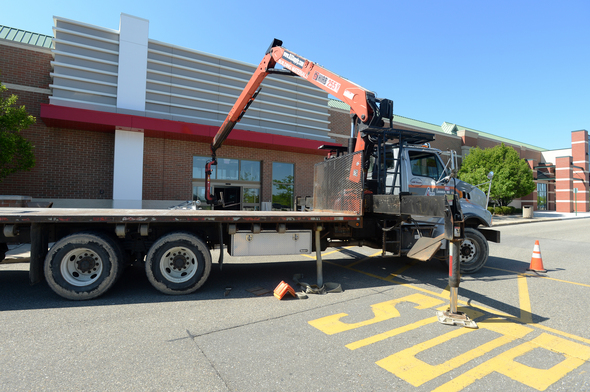 Melanie Maxwell | AnnArbor.com
The former
Borders
store on Lohr Road in
Pittsfield Township
has a new tenant eight months after the
bookstore chain closed
its doors as part of its
Chapter 11 bankruptcy liquidation
.
Columbus, Ohio-based Big Lots, a retail chain that specializes in closeout and overstock merchandise, signed a lease for the 28,500-square-foot space in April, said Tom Goldberg, an owner of the Waters Place Shopping Center just south of Ann Arbor.
Construction on the space was under way Friday, with delivery trucks on site and crews making interior renovations.
The store joins Kohl's, Best Buy and the recently opened Dick's Sporting Goods in the shopping center.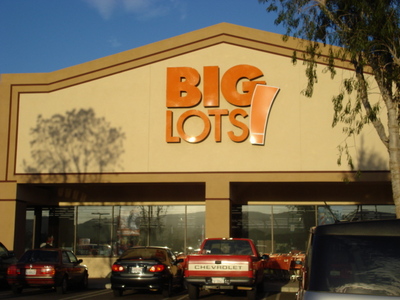 Photo from Wikipedia
Goldberg said the under-construction space should open sometime this summer, although he didn't have an exact timeline. A Big Lots representative could not immediately be reached for comment.
Big Lots carries a variety of items, including toys, furniture, clothing, food items and electronics, which are purchased wholesale from other retailers and then sold at discounts. The company has more than 1,454 locations in the U.S., including 24 in southeastern Michigan.
Goldberg said the company — which has one local store on Ellsworth Road in Ypsilanti Township — has been searching for an Ann Arbor location for a long time.
"They love Ann Arbor," he said. "This was their opportunity to come into the market and they made a very strong proposal." The listing price for the space was undisclosed.
Since Borders moved out, Goldberg said many interested tenants looked at the space, but he struggled to get the right rental terms.
"You know, the market is still unsettled," he said. "There are a lot of retailers who will come into the market, but only under very severe rental terms and conditions that weren't appealing to us."
He called Big Lots "sort of like a miniature Costco", and said the tenant fits nicely with the mix of retailers in Water Place.
A Costco store is set to open about two miles from the Waters Place Shopping Center in Pittsfield Township on June 29.
"(Big Lots) is completely different than everything (in Waters Place)," Goldberg said. "Its products aren't in one strict category, which gives them a little different spin on the market. I think it will be good for the mix."
The company, which is expected to release its first quarter earnings May 23, reported a 2011 revenue of $5 billion. It recently announced that first quarter revenue for stores open at least a year may be "slightly negative," with sales recently slowing on electronic items.
Last year, Big Lots became an international retailer when it purchased Canada-based closeout chain Liquidation World, which has 82 stores.
Lizzy Alfs is a business reporter for AnnArbor.com. Reach her at 734-623-2584 or email her at lizzyalfs@annarbor.com. Follow her on Twitter at http://twitter.com/lizzyalfs.