Posted on
Wed, Mar 3, 2010 : 5:50 a.m.
Comcast, others may threaten Ann Arbor's Google fiber optic hopes
By Nathan Bomey
Google's proposed installation of ultra high-speed Internet networks in select U.S. communities -- a project Ann Arbor hopes to win -- is likely to incur opposition from powerful telecommunications opponents.
Major Internet service providers will aim to legislatively torpedo anything that threatens to pry open competitive floodgates in the Internet service market, experts said.
For Ann Arbor, that pits Google against giant firms like Comcast and AT&T in a high-stakes telecommunications wrestling match.
As a high-speed Internet service provider, Comcast's business model - and to a lesser extent, AT&T - would be threatened by the mass introduction of new providers.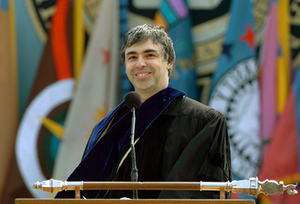 Therefore, industry observers said, Comcast inevitably will launch a lobbying campaign in Washington to place regulatory roadblocks in Google's path - even if those efforts undermine Ann Arbor's chances at landing the project.
"I think they're going to fight like hell to keep Google from doing this," said Steve Pierce, co-founder of Wireless Ypsi and president of Ypsilanti-based Web server firm HDL. "I'm excited about the opportunity of Google coming in because they've got enough wherewithal to fight the legislative attack that we'll see come from Comcast and AT&T."
Comcast spent about $12.59 million on lobbying efforts in 2009, according to watchdog site OpenSecrets.org. AT&T spent about $14.7 million, and Google spent about $4.03 million.

Google on Feb. 10 issued a request-for-information detailing its plans to install a high-speed fiber optic network in a region serving between 50,000 and 500,000 users. Google said its network would be 100 times faster than commercially available service.

Ann Arbor city officials, business leaders and the University of Michigan are coordinating an effort to convince Google to install the network in Ann Arbor.
The Internet giant said it wants to establish the network to demonstrate the impact of a high-speed network on a technology economy. Among Google's goals: "giving users the choice of multiple service providers."
"Consistent with our past advocacy, we'll manage our network in an open, non-discriminatory, and transparent way," Google said.
That philosophy places Google opposite AT&T and Comcast, which would face additional competition if Google refused to provide service rights to a single major player.
Comcast, for its part, is remaining silent. Comcast officials deferred comment to the National Cable & Telecommunications Association. An AT&T spokeswoman declined to comment.

NCTA spokesman Brian Dietz told AnnArbor.com that it's "too early" to tell how Google's project would impact major ISPs. But he predicted that Google's ambition would not present a problem for ISPs.
"We just don't know much about it," Dietz said. "They've been pretty upfront saying their intention is not to compete with the Internet service providers."
But Esme Vos, an attorney and editor of San Francisco-based MuniWireless.com, said Comcast and other major ISPs would leverage their extensive lobbying power to block additional competition.
"Of course they will," she said. "Comcast can stall, they can do what it is they do. But they need to have some answer to this."
Pierce said Comcast and AT&T would "scream like stink" regardless of which communities Google selects for the project.
"But they're not going to do it publicly. I think they're going to do it through regulation," Pierce said.
However, Vos said incumbent ISPs may face a steep climb in the fight against Google.
"Google has done a good job of casting themselves as the good guys," she said.
Google has not revealed details about how it would structure its investment. Early hints suggest that Google would manage the high-speed network itself but allow all ISPs to sell data plans to customers.

With intense competition for business, data prices might drop.
"I'm actually very excited about what Google's trying to do because I think we need competition," Pierce said.
Contact AnnArbor.com's Nathan Bomey at (734) 623-2587 or nathanbomey@annarbor.com or follow him on Twitter. You can also subscribe to AnnArbor.com Business Review's weekly e-newsletter or the upcoming breaking business news e-newsletter.