Posted on
Wed, Feb 23, 2011 : 5:55 a.m.
Costco update: Pittsfield Township holding next public master plan meeting Thursday at Township Hall
By Paula Gardner
Pittsfield Township officials will meet at 9 a.m. Thursday to further discussion on the master plan updates, with the goal of finalizing proposed revisions by mid-March.
The process, called Pittsfield 2010, must be completed before the township will consider a request by wholesale club giant Costco to redevelop property northwest of South State and Ellsworth into a 145,000-square-foot store plus gas station.
The meeting will take place at Township Hall, 6201 W. Michigan Ave., with both the Board of Trustees and Planning Commission present, said Supervisor Mandy Grewal. The first joint meeting was in mid-December.
"This time we'll be drilling down a little more in specifics," Grewal said.
The master plan effort targets six "development nodes" in the township, which will house future commercial development, among other changes in the master plan, which outlines a "blueprint" for future development in the township.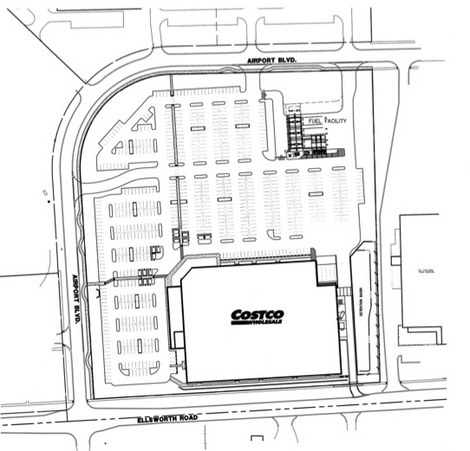 The property under consideration for a Costco store sits within one of those districts and the proposal aligns with likely revisions, officials have said.
However, Grewal said, no rezoning will be approved before the entire document is completed.
The township is heading toward the final months of the process, she added. The next step is to compile the final proposed document, then make it available for a 60-day public review period before officials vote on it. She expects that to begin around mid-March.
"It's just been a slow, deliberate process," Grewal said.
She continued: "I've been quite pleased with the way it's coming along."
Costco proposed the store in late April 2010, years after it identified Washtenaw County for a new location. A site in Scio Township was denied, then the chain suspended expansion due to the economy before it found the Pittsfield Township location.
Costco's development team, she said, has been pursuing various steps needed to keep the store on track while the master plan revisions are in the works. That includes working out road improvement recommendations with the Washtenaw County Road Commission and Ann Arbor.
"The dialogues are continuing concurrently," Grewal said of Costco's proposal and the master plan effort. ".... They've got a substantial amount of background work completed."
Paula Gardner is Business News Director of AnnArbor.com. Contact her at 734-623-2586 or by email. Sign up for the weekly Business Review newsletter, distributed every Thursday, here.