Posted on
Wed, Aug 18, 2010 : 10:55 a.m.
Dug Song's Internet transaction security startup wins investors
By Nathan Bomey
Scio Security, a mobile software security startup led by Ann Arbor entrepreneur Dug Song and University of Michigan doctoral student Jon Oberheide, is winning the approval of several venture capital firms.
The firm, temporarily based at the Tech Brewery incubator on Jones Drive in Ann Arbor, is said to be close to announcing that it has raised $1 million in seed financing from venture capitalists throughout the country.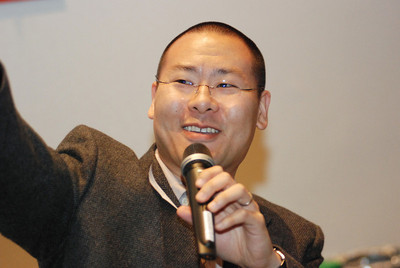 One VC firm, Palo Alto, Calif.-based True Ventures, said yesterday that it had invested in Scio.
The money will support the development of software to improve the security of the purchases from digital devices like smart phones.
Scio has been quietly developing its technology and raising money for about a year since Song, a serial entrepreneur and tech community organizer, ended a brief stint at Barracuda Networks' Ann Arbor office last summer. The specifics of its technology and business model are still unclear, although some details are trickling out.

"Scio's TrustedPath is the simplest and safest way to secure any Internet transaction," the company says on its Web site. "TrustedPath leverages consumers' existing mobile devices for strong, usable, risk-adaptive secondary authentication, backed by a secure cloud-hosted service."
Song, who was not available for comment this morning, previously told AnnArbor.com that he was also investing his personal money in the company.

True Ventures said in a blog post that Scio is aiming to improve technology for an industry "riddled with complex and expensive solutions."
"At True, we see a new wave of infrastructure solutions that are taking advantage of the dramatic changes in the data center itself, the exponential growth in data, and the proliferation of web and mobile apps," the VC firm said.
Song, who founded tech community group A2 Geeks, said in a Web post in March that Scio's first customers would be in banking and health care.

Local tech industry observers have been closely watching Song's next move after he said a year ago that he was leaving Barracuda to start his own company.
From 2000 to 2007, Song served as chief architect for U-M startup Arbor Networks, which employs more than 90 people in Ann Arbor and said last week that it would be acquired by Plano, Texas-based Tektronix Communications. He was also a top executive for U-M startup Zattoo, a Web TV streaming firm that declined in size after it was unable to secure U.S. content rights.
Contact AnnArbor.com's Nathan Bomey at (734) 623-2587 or nathanbomey@annarbor.com. You can also follow him on Twitter or subscribe to AnnArbor.com's newsletters.