Posted on
Mon, Dec 3, 2012 : 5:57 a.m.
Fast Signs on Washtenaw Avenue prepares for a quick move
By Angela Smith
Fast Signs at 3410 Washtenaw Ave. plans to relocate to a smaller retail space at 3150 Washtenaw within the next two weeks. Roger Cunningham, franchise owner and president, calls the move a strategic one.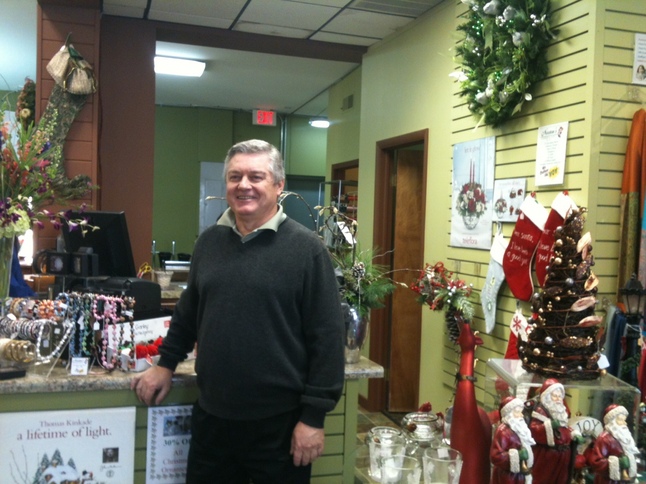 Angela Smith for AnnArbor.com
"Ever since '09 life has been hell for business. It hasn't stopped, and it is going to get worse," Cunningham said.
"With the commercial print industry in decline, the road to recovery for independent print shop owners requires diversification into new and expanded products and services," said Fast Signs CEO Catherine Monson. In November, Fast Signs International, Inc. launched a co-branding program that allows independent print shop owners to expand their offerings to include more signage and visual graphics services.
Cunningham's strategy for his local store involves a move from a 4,000-square-foot storefront to a 1,700-square-foot space to its east.
He also plans to downsize another store he owns in Northville. Within the next six months, Cunningham plans to have two smaller Fast Signs storefronts and one larger production facility, which will be located somewhere between Ann Arbor and Northville.
The new Fast Signs location was previously occupied by Lenscrafters and is next to the now vacant Bank of Ann Arbor on Washtenaw Avenue. The bank's newly vacant building will not affect his business, Cunningham believes. The new location offers more parking, higher visibility and increased traffic, he said.
Once the move is complete, Cunningham plans to hire an additional full time sales person.