Posted on
Thu, Aug 26, 2010 : 3:30 p.m.
Flat Top Grill plans its 1st Michigan restaurant in Ann Arbor's Huron Village
By Paula Gardner
A growing Chicago-based restaurant chain recently signed a deal to open its custom-stir-fry concept in Ann Arbor's Huron Village.
The location - formerly a fitness equipment store - is half of the outlot building in the center, located at one of the highest-traffic intersections of the city: The corner of Washtenaw and Huron Parkway, ½-mile west of US-23.
Flat Out Crazy Co. plans to open its Flat Top Grill this fall, said Allison Meyers, human resources director for the company.
"We're trying to open by the end of October," she said.
The concept is similar to Mongolian-style stir fry restaurants, she said. Customers select the ingredients for their dish from multiple options.
The difference, Meyers said, "is we're more full service." At Flat Top Grill, customers then sit down while the grillers make the dish and servers bring them back to the tables.
The chain operates 14 restaurants in three Midwest states, including 4 in Chicago. Flat Out Crazy also operates the Stir Crazy chain, an Asian grill that operates in 7 states, including Great Lakes Crossing in Auburn Hills, Mich.
The chain sought an Ann Arbor location because of the vitality that comes in part from the University of Michigan.
"We do very well in college towns," Meyers said.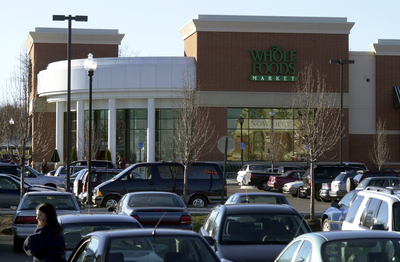 File photo
The Ann Arbor location, a 3,019-square-foot space, formerly housed American Home Fitness, the original tenant. Qdoba Mexican Grill occupies the other half of the outlot building.
Other businesses in the center include Whole Foods, Barnes and Noble and Panera.
The center opened in fall 2002 after developers converted a former car dealership into the high-rent, high-profile shopping center. Within two years, the developer also envisioned a second shopping center on the south side of Washtenaw.
That property - totaling 7.2 acres - was purchased in May by Campus Realty of Ann Arbor and North Shore Properties Group, retail specialists based in greater Chicago.
McKinley Inc. of Ann Arbor manages Huron Village, which now has one vacancy: a second-floor, 977-square-foot space.
Meanwhile, Flat Top Grill is hiring managers, Meyers said. By early October, the company will be holding job fairs to fill about 40 positions.
Paula Gardner is Business News Director of AnnArbor.com. Contact her at 734-623-2586 or by e-mail. Sign up for the weekly Business Review newsletter, distributed every Thursday, here.