Posted on
Fri, Feb 1, 2013 : 5:58 a.m.
Hotel on Jackson Avenue: Developer submits site plan for Hampton Inn & Suites
By Lizzy Alfs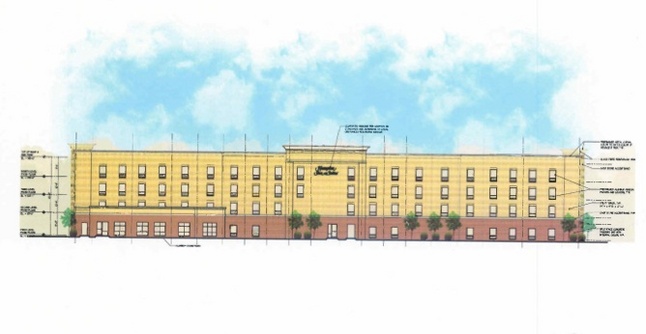 Giffels Webster
An Ann Arbor hotel owner, banking on
increasing occupancy
rates, is
reviving plans
to build a
Hampton Inn & Suites
on Jackson Avenue.
Akram Namou of A&M Hospitality and Executive Hospitality, also the owner of the Clarion Hotel on Jackson, submitted a site plan this week to the city of Ann Arbor for a Planned Project at 2910 Jackson Ave., adjacent to the Clarion. Namou owns the 8.8-acre site.
The four-story, 100-room Hampton Inn & Suites would include a workout facility and an indoor pool. There would be 101 parking spaces, walkway access from Jackson Avenue and landscaping features.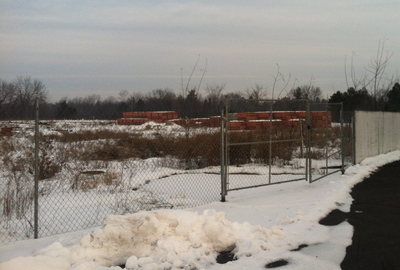 Lizzy Alfs | AnnArbor.com
Namou's plans were approved by the city and partially constructed in 2008, but financing issues stalled the project with minimal work completed at the site. The site plan expired in 2012.
At a citizen participation meeting held on Jan. 17, a handful of neighbors attended to provide feedback on the plans.
"This development, also being within the confines of a major freeway and large arterial road, was probably seen as a good fit for the area and may have alleviated many issues that would have brought the citizens out to the meeting for clarification," civil engineer Andy Wakeland of Giffels Webster wrote in a report.
Wakeland told AnnArbor.com that if the hotel is approved, it would be constructed closer to I-94 and the hotel parking would be located in the front of the building.
Comments raised by neighbors included a request for additional green space on the site, and someone asked whether there is a demand for more hotel rooms in the area.
In response, Wakeland said the development team "exhaustively" reviewed the level of demand and determined it was a safe investment for Namou. Washtenaw County hotel occupancy rates were at about 66 percent in 2012, said Charles Skelton of Hospitality Advisors.
Namou also hopes to "forego the usual Walmart-style synthetic stucco walls and use colored brick material" so the hotel fits with the surrounding area, according to Wakeland's report. They are submitting a plan to the Michigan Department of Transportation to get a traffic light installed on Jackson Avenue near the site.
The Planned Project will go before Ann Arbor's Planning Commission in March. If approved, the development team hopes to begin construction this spring and finish the project in summer 2014.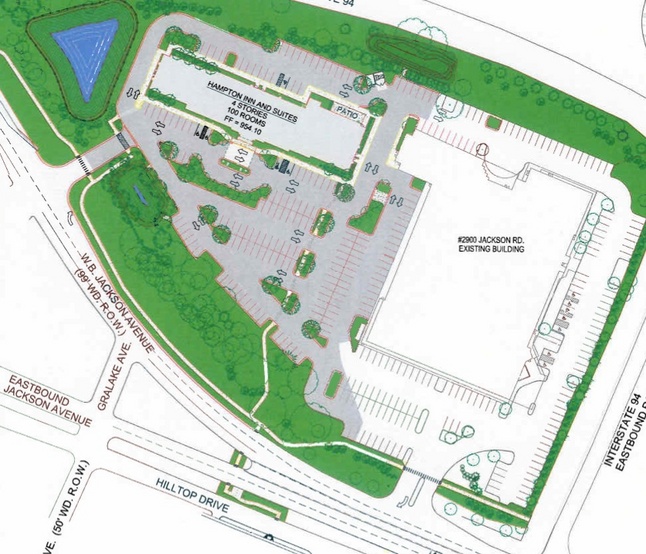 Giffels Webster
Lizzy Alfs is a business reporter for AnnArbor.com. Reach her at 734-623-2584 or email her at lizzyalfs@annarbor.com. Follow her on Twitter at http://twitter.com/lizzyalfs.