Posted on
Wed, Sep 5, 2012 : 5:59 a.m.
Ann Arbor area leads Midwest in strong tourism revenue growth
By Ben Freed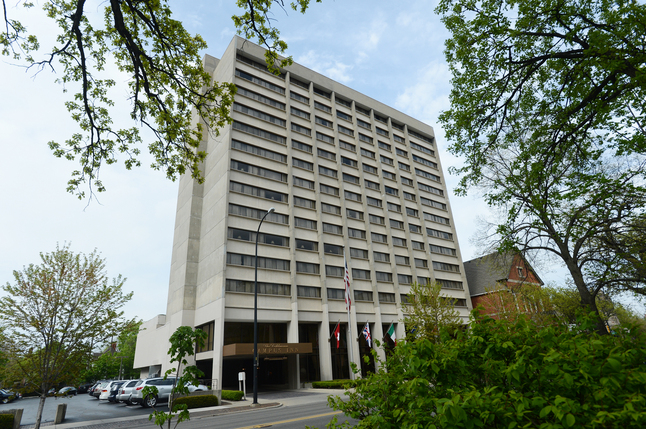 Melanie Maxwell | AnnArbor.com
In large part thanks to the
Ann Arbor Art Fairs
and the
United Association's instructor training
programs,
Washtenaw County
led the entire Midwest in hotel occupancy in the month of July.
Statistics released Aug. 31 by the Michigan Economic Development Corporation showed increased tourism across the state, with the Ann Arbor area leading the way.
July's 70.9 percent state-wide hotel occupancy level was the highest for a single month since 2004. Washtenaw County turned in an impressive 78.8 percent occupancy rate. That number was boosted by major events and even power outages that hit the region after severe storms in early July.
"We are continuing to see increased hotel occupancy rates and record-setting tourism spending here in the state, helping to support local businesses and nearly 200,000 jobs in communities across Michigan," George Zimmermann, vice president of Travel Michigan, said in a news release.
The industry has been seeing increases since the MEDC launched the Pure Michigan advertising campaign four years ago. Visitor spending in Michigan was up $500 million in 2011 totaling $17.7 billion dollars. In Ann Arbor, hotels reported a 16 percent increase in revenue over the previous year. That spending generated nearly $1 billion in tax revenue for the state, according to the release.
"In 2012 we launched our largest national ad campaign to date, with Pure Michigan television commercials airing more than 5,000 times on national cable channels," Zimmermann said in the statement.
Ann Arbor's occupancy will continue to be filled as football season gets under way. The demand for hotel rooms in the area is so high that a side "house rental" market is gaining traction in the city.
Washtenaw County's monthly and year-to-date hotel occupancy numbers are up from 2011 by about 3.5 percent. Chicago, Madison, Wisc., and Detroit followed the region as the next highest areas of occupancy in the Midwest.
Ben Freed covers business for AnnArbor.com. Reach him at 734-623-2528 or email him at benfreed@annarbor.com. Follow him on twitter @BFreedinA2