Posted on
Mon, Apr 18, 2011 : 1:28 p.m.
University of Michigan to lease piece of ex-Pfizer property to Lycera for biotech expansion
By Nathan Bomey
Biotech startup Lycera Corp., which has attracted millions in pharmaceutical research dollars and venture capital to develop its drug technology, plans to launch an operation at Ann Arbor's ex-Pfizer campus.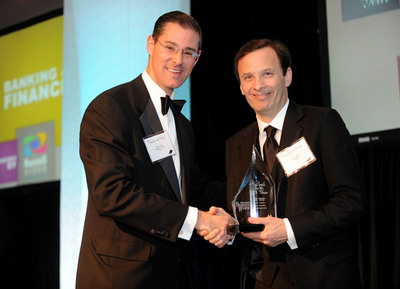 Angela Cesere | AnnArbor.com
The University of Michigan, which purchased the property in 2009, plans to lease to Lycera 14,134 square feet of offices and lab space at an ex-Pfizer building located on the west side of Huron Parkway, according to documents expected to be approved Thursday by the U-M Board of Regents.
It's unclear whether that means that Lycera is exiting its space at the Michigan Life Science Innovation Center, a Plymouth Township biotech incubator managed by economic development group Ann Arbor SPARK.
Lycera, which was founded by U-M professor Gary Glick, is developing therapies to treat various autoimmune diseases, including rheumatoid arthritis, psoriasis and multiple sclerosis.
The decision to open an operation at U-M's ex-Pfizer property comes less than two months after Lycera struck a research agreement with pharmaceutical giant Merck that could be worth more than $300 million.
Lycera, which is backed by deep-pocketed venture capital investors, will pay a starting rate of $42,083 a month for a "full service gross lease with all costs covered by monthly rent," according to the regents documents. That rate will rise 3 percent at yearly intervals during the three-year lease.
U-M is also agreeing to provide and manage rodents for use in Lycera's clinical work. That amount could equal up to $500,000 annually.
U-M also revealed that North Campus Research Complex executive director David Canter, a former leader of the Pfizer site, owns an equity stake in Lycera.
Since Canter is leading U-M's repositioning of the Pfizer property, his ownership stake in the company had to be disclosed as part of the deal. In the meeting documents, U-M said Canter, Glick and two other U-M professors with ownership in Lycera "have met state law requirements with the disclosure" of their interests.
Lycera is moving into space housed within Building 26 on the Pfizer property. (See a map of the property here.)

The Board of Regents must officially approve the deal before it's finalized.
Glick and Canter were not immediately available for comment Monday afternoon.

Skip Simms, SPARK's vice president for entrepreneurial business development, said the group is in discussions with Lycera about continuing to lease space to the company at the Plymouth Township incubator.

Lycera's arrival in Ann Arbor comes after a series of changes for the company, which is considered one of the most promising drug development startups in Michigan.
The company had shifted its headquarters to Massachusetts more than a year ago to accommodate then-CEO Bill Sibold, who lived there.
But Sibold left the company less than a year after joining, and the company eliminated its Massachusetts office and moved its headquarters back to Michigan.

The decision marks another sign that U-M plans to use the ex-Pfizer property to welcome startup business tenants. The university earlier this year officially opened the Venture Accelerator, a 16,000-square-foot incubator that houses about half a dozen private startups that are developing U-M intellectual property.
The university also rents specialized lab space to Michigan State University startup BoroPharm, which is reportedly interested in expanding its presence here.
Lycera's deal with U-M gives the company a local platform to accelerate technology that may have global potential.
As part of the startup's research agreement with Merck, the pharmaceutical giant paid $12 million upfront to Lycera. But the deal could be worth up to $295 million in milestone payments depending on the key technology's progress. In addition, Lycera would receive royalty payments based on sales performance if the companies' collaboration leads to commercialized therapies.
Merck will handle clinical development of Lycera's technology and will receive marketing rights for the technology that comes out of the partnership.
That deal added to Lycera's stockpile of cash. In 2009, the company announced that it had secured access to $36 million in venture capital from several firms, including Ann Arbor-based EDF Ventures.
Contact AnnArbor.com's Nathan Bomey at (734) 623-2587 or nathanbomey@annarbor.com. You can also follow him on Twitter or subscribe to AnnArbor.com's newsletters.