Posted on
Wed, Jan 2, 2013 : 5:57 a.m.
McKinley acquires Ann Arbor apartment complex, plans $1.2M renovation
By Lizzy Alfs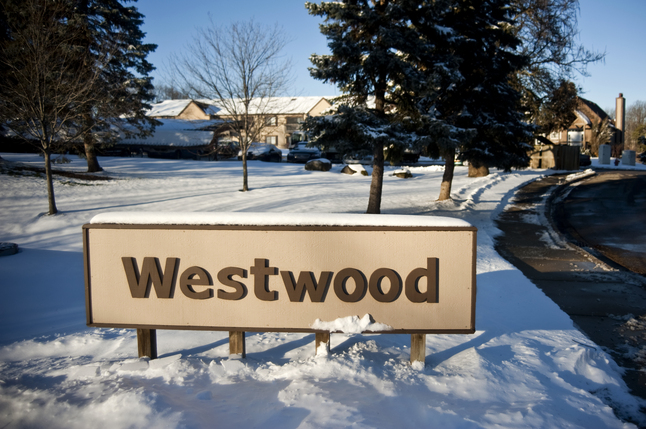 Joseph Tobianski | AnnArbor.com
The
Westwood Apartment
complex on Ann Arbor's West Liberty Street is getting a major facelift after
McKinley Inc
. finalized a deal to purchase the property in late December.
The 120-unit, garden-style apartment complex is located on West Liberty Street, just east of Stadium Boulevard.
McKinley's purchase comes shortly after the Ann Arbor-based company acquired and renovated two apartment complexes near Plymouth Road: Ironwood, now called Traver Heights, and Travel Knoll, now called Traver Crossing.
"We obviously have enormous confidence in Ann Arbor and we are equally confident in the future of this community and the region," McKinley CEO Albert Berriz wrote in a statement.
Berriz said McKinley plans to invest $1.2 million in renovations at Westwood, which will be renamed Manchester West — a "sister" complex to the Manchester Flats that McKinley owns on West Stadium and Pauline.
Westwood will become a smoke-free community and will undergo interior and exterior renovations. Plans include siding, painting, wood repairs, landscaping, signage and common room improvements.
"This community is superbly located within walking distance to downtown, however it needs a major investment to make it competitive and consistent with what our customers expect in our communities" Berriz said.
The purchase price of the complex was not disclosed, but it has an assessed value of about $3.67 million for the 2012 tax year. The property was previously registered to Westwood Associates, according to city records.
Marketing materials show the units rent for $650 to $700 for a one-bedroom and $750 to $800 for a two-bedroom.
McKinley, founded in Ann Arbor in 1968, owns more than 5,400 units in the region. The company owns and manages multifamily and commercial real estate properties in 25 states.
Berriz told AnnArbor.com in November that Ann Arbor, particularly the north side communities, are the best performing in McKinley's entire Midwest portfolio.
"We can be using those dollars to invest anywhere that we operate, but Ann Arbor really commands some of the strongest rents in the Midwest. There's no question…that's why we're electing to expand in our own town," he said.
Lizzy Alfs is a business reporter for AnnArbor.com. Reach her at 734-623-2584 or email her at lizzyalfs@annarbor.com. Follow her on Twitter at http://twitter.com/lizzyalfs.