Posted on
Thu, May 16, 2013 : 5:57 a.m.
Michaels Kors opens at Briarwood Mall
By Angela Smith
Michael Kors opened its 2,147 sq foot store in Briarwood Mall without fanfare on April 25. The store, which employs nine people, reports that customer reaction to the luxury boutique, has been positive.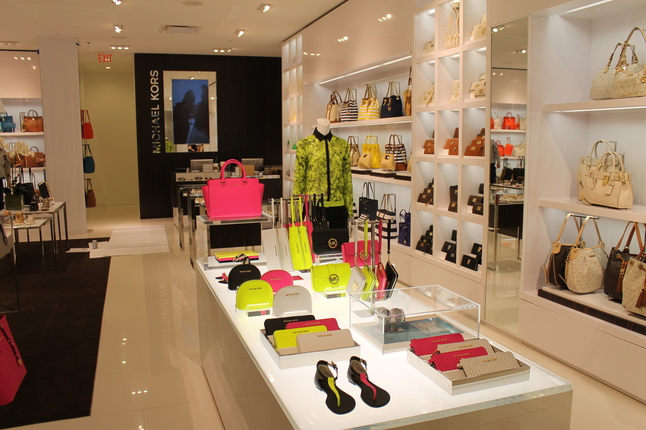 Though no grand opening was held, the mall's Mom's Nite Out event on May 9th was a first chance for many shoppers to check out the store.
Denise Murray, Briarwood Mall's director of marketing, reports that the 5th annual Nite Out showed an upkick in traffic, and many stores offered special discounts, including Michael Kors.
The Michael Kors brand is a well-established one that has already been available at Briarwood in stores like Von Maur and Macy's.
I asked Murray if the overlap in brand availability is an issue for retailers.
"We had a similar situation when Pandora opened," she said. "The Briarwood Pandora is the largest in the country, and there are (other Briarwood Mall stores that were) carrying that brand."
But Murray said the accessibility of the product is a good thing for the brand boutique and the larger retailers that carry it.
"It helps to build the brand in a way that customers can become more familiar with it. None of the retailers play with prices, so it really is a good thing."
The Michaels Kors store is opened at the mall's center court near Pottery Barn and Fossil.
In other mall news, LUSH is a new handmade cosmetic store that opened in Briarwood on May 6. LUSH is planning a Grand Opening party on Saturday, June 1 from 12-5 p.m. Visitors can expect a DJ, cupcakes, beverages, and specials. Those who have RSVP'd through the store's facebook page will will be eligible for free gifts.
Additional mall improvements are still in the works. Yankee Candle announced an opening date that comes almost one month ahead of schedule, June 8.
By the end of June, the mall's revamped play area will opening, and the public restroom remodel will becompleted in July.
"This is an exciting time for our mall and shoppers," said Murray. "We are thrilled to welcome new stores and offer residents of Ann Arbor even more great shopping selections."