Posted on
Wed, Dec 14, 2011 : 2:28 p.m.
Michigan's unemployment rate falls below 10% for first time in 3 years
By Nathan Bomey
(See previous story: 'Sustained recovery': U-M economists project Michigan to add 68,700 jobs over next 2 years)
Michigan's unemployment rate fell to 9.8 percent in November, dropping below 10 percent for the first time in three years, according to statistics released today by the state.
The rate dropped from 10.6 percent in October and 11.4 percent in November 2010.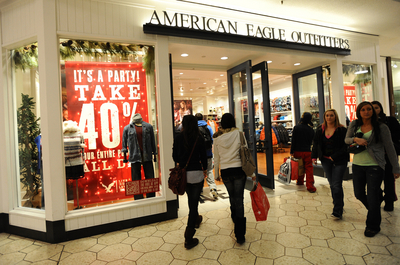 Melanie Maxwell | AnnArbor.com
The rate's decline reflects gradual job growth and a reduction in the state's workforce, which means residents continue to leave the state or some unemployed workers are giving up on seeking jobs.
The state added a net 1,000 jobs from October to November and 59,000 over the last 12 months.
"Since August, Michigan's unemployment rate has shown signs of improvement, decreasing by over a full percentage point," said Rick Waclawek, director of the Bureau of Labor Market Information and Strategic Initiatives, in a statement. "Job growth over the past year has occurred in business services, manufacturing, and health care."
Still, state analysts said in a news release that the "primary reason" for the decline in Michigan's jobless rate was "fewer unemployed individuals in the state actively seeking employment."
Retailers added 4,000 jobs from October to November, reflecting hiring for the holiday shopping season. But the number of government jobs fell by 2,000.
The U.S. unemployment rate slipped from 9 percent in October to 8.6 percent in November.
Washtenaw County's unemployment rate was 5.7 percent in October, making it the second lowest among Michigan's 83 counties, according to statistics from the Michigan Department of Technology, Management & Budget. The county added 3,600 jobs in October.
The unemployment report comes three weeks after University of Michigan economists projected that the state would add 68,700 jobs in 2012 and 2013, fueling a "sustained recovery" at a "subdued pace."
They projected that the state would add nearly 31,500 jobs in 2012 and 37,200 in 2013 after adding about 64,200 jobs in 2011.
But they predicted that the state's average unemployment rate would stay relatively high, falling from an average of 10.7 percent in 2011 to 10.4 percent in 2012 and 10 percent in 2013.
The manufacturing sector is expected to account for about 27.3 percent of the new jobs over the next two years. The sector, which added 19,000 jobs in 2010 and 25,000 in 2011, is expected to add 21,000 over the next two years.
Contact AnnArbor.com's Nathan Bomey at (734) 623-2587 or nathanbomey@annarbor.com. You can also follow him on Twitter or subscribe to AnnArbor.com's newsletters.