Posted on
Sun, Dec 19, 2010 : 9 a.m.
'Most enormous room in the history of man': GM Willow Run plant history and facts
By Nathan Bomey
Melanie Maxwell | AnnArbor.com
At 5 million square feet,
General Motors' Willow Run
manufacturing plant in Ypsilanti Township is one of the largest buildings in the world. The facility
closes Thursday
. If you stand in the middle of one of its main aisles, you can look toward either side and not be able to see the end of the building.
Here are some key facts and moments in the plant's history:
Henry Ford and World War II
--Henry Ford bought hundreds of acres of land at the site of the Willow Run creek and landed a contract from the federal government to construct a plant there to manufacture B-24 liberator bombers.
--Iconic architect Albert Kahn designed the complex, which he would later call "the most enormous room in the history of man, a single-story structure of a size never before conceived," according to a GM-produced documentary.
--Construction started April 18, 1941, and the first parts were produced Dec. 8, a day after the Japanese attacked Pearl Harbor. The first complete bomber was finished Dec. 10, 1942.
--Massive hangar doors were included on the plant's east side. They're still there and they're operable.

--The floor slants downward ever so slightly from west to east, so that bombers could roll out of the plant, taxi onto the runway of the Willow Run Airport and fly off for tests. Parts of the floor were made of brick-sized wooden blocks that are still part of the foundation today.
--The plant was producing a bomber at a rate of one every 55 minutes. By the war's end, the plant had made some 8,685 bombers. At one point, 42,000 people were working there -- including many women entering the industrial workforce for the first time -- and the plant was operating around the clock.
--Months after the war's conclusion, the plant was sold to a company called Kaiser-Fraser, which made cars, military aircraft and equipment there until the plant was briefly closed in 1953.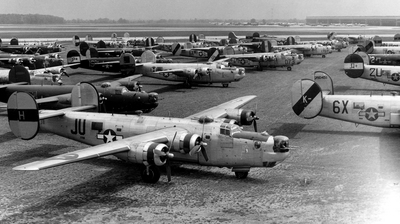 File photo
Plant transitions to GM
--After a fire destroyed GM's Detroit Transmission plant in Livonia on Aug. 12, 1953, GM quickly struck a deal to buy the Willow Run site. In furious speed, 400 specialists moved the transmission operation to the Willow Run complex within 12 weeks.
--In 1963, the facility's name was changed to GM Hydra-Matic.
--During the Vietnam War, workers made M16 rifles and aircraft cannons for the U.S. military.
--At one point in the 1970s, GM had some 14,000 workers working there. To handle massive demand for parking, workers were assigned to depart in six-minute increments.
--In 1980, Michigan Gov. William Milliken, saying the facility would "help meet the challenge of world automotive competitions," dedicated it as a historic site.
--In 1991, the facility was renamed to reflect its status as a plant in the GM Powertrain Division.
--In 1993, after a protracted court battle, a next-door 2.5 million-square-foot GM assembly plant that employed thousands of workers was closed.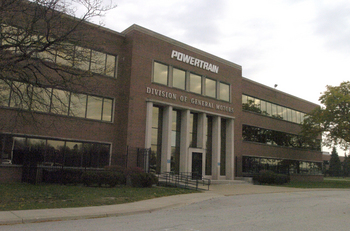 File photo | AnnArbor.com
--In 2002, GM announced that it would invest some $300 million to renovate about 1 million square feet of the plant, investing in a 6-speed transmission operation. By some accounts, GM ultimately spent more than double that. Today, that's considered the most marketable part of the facility.
--On June 1, 2009, GM announced it would close the Willow Run facility by the end of 2010 as part of its bankruptcy restructuring. Nearly 1,400 workers were working there at the time.
--The plant produced more than 82 million automatic transmissions in its 57 years as part of GM.
--Today, the plant is about 5 million square feet and sits on 335 acres of property in Ypsilanti Township.

--The plant officially closes Thursday, Dec. 23, though half a dozen workers will stick around for a few months to attend to various tasks.
Future of the site
Melanie Maxwell | AnnArbor.com
--The facility is now owned by Motors Liquidation Co., GM's bankruptcy estate, which is contracting with consulting firm Alix Partners to marketing the site.
--Auctioneers have already conducted two auctions for equipment not being used at the plant. The rest of the equipment will be sold off in a few months. Historic items such as pictures and memorabilia will be preserved at a GM museum.
--Economic development officials and political leaders are marketing the site as part of the so-called "aerotropolis" plan for southeast Michigan, a proposal that would facilitate the attraction of shipping and logistics companies surrounding Willow Run and Detroit Metropolitan airports.
--Some $35.7 million is expected to be spent on environmental cleanup at the site as part of an environmental trust set up by the federal government and GM.
--GM paid some $5.4 million in property taxes for the site to Ypsilanti Township in 2009.

Sources: General Motors, Motors Liquidation Co., AnnArbor.com research and interviews.

Contact AnnArbor.com's Nathan Bomey at (734) 623-2587 or nathanbomey@annarbor.com. You can also follow him on Twitter or subscribe to AnnArbor.com's newsletters.