Posted on
Mon, Oct 4, 2010 : 4:10 p.m.
Musical chairs at Borders: When will it stop?
By Nathan Bomey
Leadership continuity is but a dream for Borders Group.
That was reinforced this afternoon when the Ann Arbor-based book store chain announced yet another round of changes in its executive leadership lineup.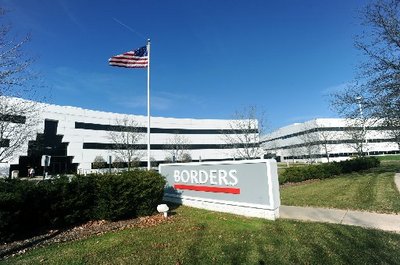 This is coming from a company that has had
four CEOs in less than two years
, not to mention
a new chief financial officer
and an untold amount of turnover in its management ranks.
Here's a sampling of today's personnel changes:
• Joanna Goldstein, the firm's vice president of marketing, is becoming vice president of non-book merchandising. Her appointment comes after Borders said in its latest conference call with investors that it plans to offer more "non-book products," such as Build-A-Bear products and children's toys and games.
• Borders recruited a former executive, Kathryn Popoff, to return to the company as vice president of merchandising. She had worked at Borders from 2002 to November 2009.
• Larry Norton, Borders' former senior vice president of merchandising, will become senior vice president of business development and publisher relations.
• Mike Ferrari, a former Barnes & Noble executive, will become merchandising director of trade books for Borders.
Personnel changes are common at a major corporate retailer that's fighting to stay alive.
But Borders is being whipsawed by changes, and there's no sign that new ideas are generating positive momentum.
The only constant at Borders right now is decline. The firm is down to about 600 workers at its corporate headquarters in Ann Arbor after two rounds of layoffs this year -- and concerns about its long-term viability as an independent retailer are looming.
Contact AnnArbor.com's Nathan Bomey at (734) 623-2587 or nathanbomey@annarbor.com. You can also follow him on Twitter or subscribe to AnnArbor.com's newsletters.