Posted on
Mon, Feb 18, 2013 : 5:58 a.m.
Nordstrom Rack sets opening date for Ann Arbor store
By Angela Smith
Nordstrom Rack is publicizing an opening date for its first Ann Arbor location.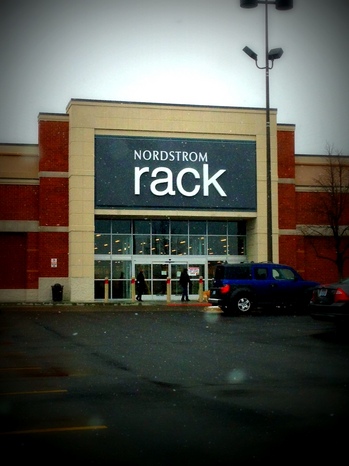 Angela Smith for AnnArbor.com
The Seattle-based chain will open in Arborland Mall on the city's east side on April 18.
Nordstrom Rack will sell "on-trend merchandise from Nordstrom stores and Nordstrom.com at 50 to 60 percent off original Nordstrom prices," according to the company's website.
The store will occupy 30,000 square feet of retail space in Arborland Mall. The location has been vacant for over three years, and was mostly recently home to Circuit City. It's situated on the west end of Arborland, between Famous Footwear and Petco.
Shoppers have recently seen other new retail options open in the same shopping strip of Arborland Mall. Five Below and Ulta Beauty both opened in the last year. Old Navy also was remodeled and downsized, which has created space for an additional retailer to join the corridor.
Nordstrom will operate seven stores in Michigan after Ann Arbor and another Nordstrom Rack opens in April in Orion Township. Two other Nordstrom Racks in Michigan are in Troy and Grand Rapids, while Nordstrom stores are at Twelve Oaks, Somerset and Partridge Creek. Orion Township and Ann Arbor are among 8 cities to see new locations opening nationwide this spring.
Nordstrom sales reports show an increase in sales over the past two monthly reports. And excitement about the new spring store openings is building, according to national retail watchers.
But the Seattle based company is getting some negative press about a new cell phone tracking program that it is piloting in its 17 stores nationwide wide.
The system, which is designed to monitor the store's foot traffic, counts and monitors shoppers by way of their smartphones' WiFi signals. Opponents say that the system creates a slippery slope for privacy issues because the system can collect additional data about the shoppers and their phones.
Angela Smith is a freelance writer for AnnArbor.com, where she covers retail news from across Washtenaw County.