Posted on
Sat, Feb 2, 2013 : 5:58 a.m.
Ulta Beauty opening 2nd Ann Arbor store next week in Arborland Mall
By Angela Smith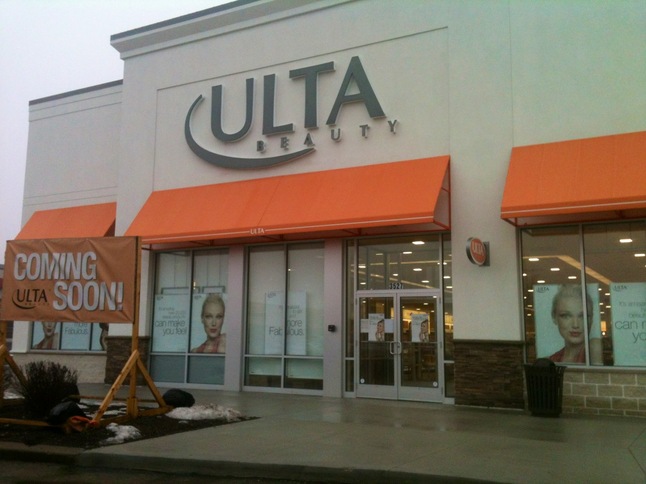 Angela Smith | for AnnArbor.com
Ulta Beauty
is opening its second Ann Arbor location on Friday, Feb. 8.
The Illinois-based salon and beauty superstore chain says this makes 550 stores in 45 states. The beauty business is growing in profits as well. The brand reports a 23 percent rise in holiday sales for the fourth quarter of 2012.
Ulta in Arborland Mall, located in the southwest corner of the Washtenaw Avenue shopping center, will be similar in size, layout and product offering to the Ulta store in Cranbrook Village on Eisenhower. The store will be 10,000 square feet and will include a 950-square-foot salon. Both stores follow the layout for Ulta stores nationwide, offering more than 500 different brands of products, plus full salon services.
Carolyn Sutphen, the store's event planner, confirmed that Ulta has hired more than 20 employees from the Ann Arbor area for the new store.
The beauty superstore is sharing the former Borders location in Arborland with retailer Five Below, which opened in September.
Ann Arbor-area shoppers also can look to Briarwood for new offerings for makeup/beauty product stores. L'Occitane en Provence opened in December, and Lush Bath and Body is under construction in the mall's center court area, where Rogers and Hollands was previously located.
Ulta Beauty in Arborland Mall will hold its grand opening during its first weekend. Free makeovers and giveaways will be available for the first 1,000 shoppers beginning at 9 a.m. Friday.
Ulta is at 3529 Washtenaw Ave. in Ann Arbor.
Angela Smith is a freelance reporter for AnnArbor.com.