Posted on
Thu, Jun 6, 2013 : 5:59 a.m.
Owners of Knight's Steakhouse sign lease to open restaurant in downtown Ann Arbor
By Lizzy Alfs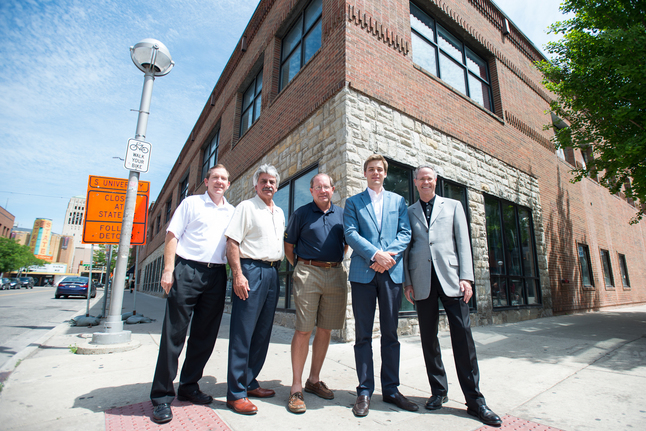 Courtney Sacco | AnnArbor.com
The owners of Ann Arbor's
Knight's Steakhouse
and
Knight's Market
plan to bring their acclaimed meat products and strong cocktails to downtown Ann Arbor.
The Knight family, which also owns a Knight's Steakhouse location in Jackson, signed a lease this week for 3,500 square feet of the former Borders flagship store. The restaurant will anchor the corner of East Liberty and Maynard streets.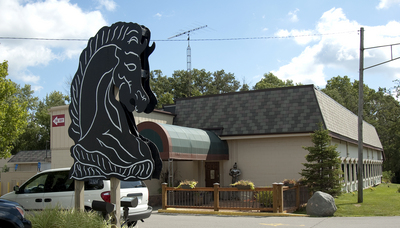 File photo
"We've been looking for the right location for about five years," said Don Knight, who runs the restaurant on Dexter Avenue. "When we saw this spot become available, we thought it could be really cool."
The move comes 61 years after Ray Knight opened Knight's Market at 420 Miller Ave., and nearly 30 years after he purchased Annie's Dugout at 2324 Dexter Ave., opening the now-iconic Knight's Steakhouse. Ray's five children run the family businesses after Ray died in February.
Despite the economic downturn and construction that closed Dexter Avenue for months, the strong business at Knight's fueled the decision to open a second restaurant in Ann Arbor.
"We're excited about it," said Jeff Knight, who oversees the business side of things. "It's a little different for us, and it's a big financial commitment for the family, but we're comfortable with it." Although there will be some differences at the downtown restaurant, the Knights said the important qualities — good food, strong drinks and a sense of community — will stay the same.
"It's going to be comfortable and casual," said Jeff. "It's not going to be like you're walking into a new world, you're going to be walking into a Knight's."
Knight's is the first announced tenant for the first floor of the former Borders building, which is being redeveloped by Ron Hughes of Hughes Properties and is listed for lease with Colliers International. Hughes is subdividing the vacant space into five restaurant and retail spaces on the first floor, with office space on the second floor.
In January, technology company PRIME Research North America signed a lease for 16,000 square feet of office space on the building's second floor. Colliers International's Jim Chaconas said negotiations are underway with several other tenants for space in the building.
"People were fighting over the corner space," Chaconas said. "You can't find a better tenant, a stronger anchor, than Knight's."
Added Hughes: "This is such a high-profile building. It's great to have a generational family come in and take this cornerstone location in the building."
Hughes said the building is undergoing renovations, with plans to turn space over to tenants in early fall. If all goes as planned, Knight's could open in January.
The new restaurant will likely feature the iconic black chess piece sign, although it will also include lettering. It will have Knight's in the name, but won't necessarily be called Knight's Steakhouse. It will have the same community-focused atmosphere, but will be updated to target the downtown clientele.
Changes include: different kinds of cocktails, some menu updates, and the restaurant will be open seven days a week.
File photo
"We're not going to go far away from our concept, but I think we recognize the market (downtown) is slightly different," Jeff said.
"I think the people who go to the Dexter Avenue restaurant go there for certain reasons, and hopefully, we won't be stealing from our own customers. I don't think it's going to hurt our business on Dexter Avenue," he continued.
The restaurant will have about 150 indoor seats, with an outdoor patio that wraps around Maynard and Liberty. The family plans to hire about 40 or 50 employees to staff the new restaurant. The prices, Jeff said, will be competitive with other restaurants in town.
"We're competitive with everybody in town at our current location, and we'll continue that. I think people appreciate that," he said.
Lizzy Alfs is a business reporter for AnnArbor.com. Reach her at 734-623-2584 or email her at lizzyalfs@annarbor.com. Follow her on Twitter at http://twitter.com/lizzyalfs.