Posted on
Thu, Sep 27, 2012 : 5:14 p.m.
Patel Brothers Indian grocery chain opens newest location Friday in Ann Arbor
By Angela Smith
Sometimes small, family-owned businesses turn into something bigger.
Patel Brothers is America's largest chain of Indian Grocery Markets. What started out as a single location on Devon Avenue in Chicago has grown into an enterprise with dozens of U.S. locations.
The store opening Friday in Ann Arbor is the fourth location in Michigan and the 48th market nationwide.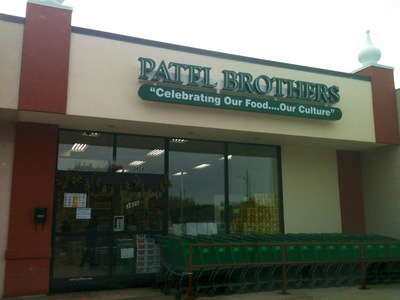 Angie Smith | For AnnArbor.com
The store's slogan, "Celebrating our food…our culture," alludes to the plentiful Indian offerings found inside.
"We specialize in Indian spices, beans, rice and exotic fruits and vegetables," owner Rakesh Patel explains. Grains, spices, chutneys, and snacks are all offered within the store. Many are imported from the east, and packaged under the shops own label, "Swad," meaning" taste" in Hindi.
"Indian food is becoming more famous and more mainstream," according to Patel, "we are noticing a change in our customer profile, we are seeing about 15 percent non-Indian customers in our stores, which is very exciting for us, as this opens a new market for us to penetrate."
Patel explains that customers at other Southeast Michigan locations were asking about an Ann Arbor location, and that a market survey revealed good potential in the area. The store is planning to hire eight additional staff after the opening this week.
The location, on the south side of Washtenaw Avenue, between Platt and US-23, is tucked back and smaller than the Patel brothers were originally looking for. Construction began in May 2012. The Patels came across delays in construction, explaining that storms, power outages and "Mother Nature" caused delays in building.
Now, three months behind its planned upon date, Patel Brothers looks forward to its opening this Friday. "We're behind schedule, and there's little time, so we will open with a blowout sale," he reports.
Patel Brothers is open from 11 a.m. to 7 p.m., seven days a week, and is at 3426 Washtenaw Avenue in Ann Arbor. More information can be found at the store's website.
Angela Smith is a freelance reporter for AnnArbor.com.