Posted on
Fri, Nov 4, 2011 : 10:15 p.m.
Phoenix Contact, Amcor deal wins commercial real estate award
By Lizzy Alfs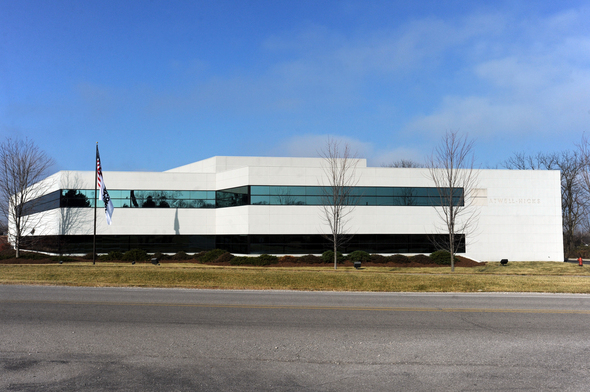 Melanie Maxwell | AnnArbor.com
See also: AnnArbor.com's Business Review reveals winners of 2011 Deals of the Year awards
(Editor's note: This story has been corrected to fix an error regarding the deal.)
In 2009, Atwell-Hicks exited its long-time Pittsfield Township office in Avis Farms, leaving a 27,160-square-foot building vacant.
The company's restructuring shifted its headquarters to Southfield, and the building at 500 Avis Drive - right at the entrance of the Avis Farms office park - sat vacant for a year.
But the building, which fell into foreclosure, presented an opportunity for a nearby company, German technology company Phoenix Contact, which purchased the former Atwell-Hicks building in late 2010.
The company, which has U.S. headquarters in Pennsylvania and an office in Pittsfield Township, had been leasing an office in Avis Farms at 935 Technology Dr.
But as its lease was set to expire, it decided to purchase the foreclosed building in the same business park.
The deal, brokered by Jay Chavey and Dave Miller of Signature Associates, allowed Phoenix Contact to expand its Pittsfield Township location, but it also provided an opportunity to another company: Amcor.
The packaging company was a neighbor to Phoenix Contact at 935 Technology Dr., and it was also looking to expand.
As part of Phoenix Contact's move, Amcor took over Phoenix Contact's old space at 935 Technology Dr., creating opportunity for both companies to grow and expand.
The creative collaboration earned AnnArbor.com Business Review's 2011 Deal of the Year for Commercial Real Estate.
Vince Carioti, global automotive manager at Phoenix Contact, told AnnArbor.com that his company's deal was a "great commitment" to the area.
"Even in these times, which are starting to get better, we're obviously making a commitment to Michigan and to Ann Arbor," he said.
The property started on the market with an asking price of $4.2 million, but the final purchase price was not disclosed.
At least $1 million was invested in upgrades of the property.
Both Phoenix Contact and Amcor welcomed additional colleagues at their new offices this year. Phoenix Contact hired new employees from the Ann Arbor area, and Amcor planned to hire 4 to 5 people in its first year in the new building.
Lizzy Alfs is a business reporter for AnnArbor.com. Reach her at 734-623-2584 or email her at lizzyalfs@annarbor.com. Follow her on Twitter at http://twitter.com/lizzyalfs.