Posted on
Wed, Sep 11, 2013 : 5:57 a.m.
Real Estate One finalizes deal to acquire Ann Arbor-based Charles Reinhart Company
By Lizzy Alfs
Southfield-based Real Estate One finalized a deal Tuesday morning to acquire Charles Reinhart Company, a real estate firm founded 43 years ago in Ann Arbor.
The deal — which merges two of Washtenaw County's top real estate brokerages — was announced to Reinhart employees at a company-wide meeting Tuesday at Ann Arbor's Sheraton Hotel. Real Estate One first announced the acquisition plans in August when the company signed a letter of intent.
"It's a great opportunity for us," said Reinhart President Dave Lutton. "It's going to strengthen our strengths and philosophically, I think the two organizations are in tune."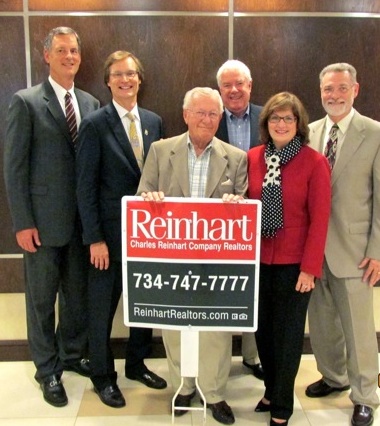 Courtesy photo
As part of the deal, Lutton said Reinhart is now a division of Real Estate One, but Reinhart will maintain its own brand, sales offices, sales associates and management staff.
Representatives from both companies declined to reveal the financial details of the deal on Tuesday.
"We don't intend on changing the (Reinhart) name at all," said Dan Elsea, president of Real Estate One. "The Reinhart brand, everyone knows it in the marketplace."
The acquisition comes as Washtenaw County's real estate market is on the upswing; home sales are increasing, prices are strengthening and developers are proposing new home construction projects for the first time in years. In July, Biltmore Development proposed 323 single-family homes west of Ann Arbor.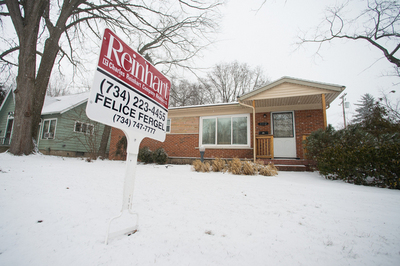 AnnArbor.com file photo
It's also less than a year after Pennsylvania-based Howard Hanna Real Estate Services acquired Ann Arbor's Edward Surovell Realtors.
For Lutton and his partners, William Miller and Marsha Volchoff, those market conditions meant it was an attractive time to sell Reinhart.
"The fact is, the rally that's going on nationally in the real estate market has got all of the larger players thinking acquisition mode," Lutton said.
"The fact that we have (extraordinary) market share and we were coming off a record production year for our company, and we're pretty well duplicating that again this year, it made us popular. We took our time and talked to a lot of interested parties and we felt the best fit was Real Estate One," he continued.
Real Estate One was founded as Elsea Realty and Investment Company in Detroit in 1929. The company, which has 1,450 sales associates, now operates more than 65 offices in the state, including locations in Ann Arbor, Saline, Milan and Dexter.
Real Estate One also owns Max Broock Realtors and Johnstone & Johnstone Realtors.
Founded in Ann Arbor in 1971, the Charles Reinhart Company operates six residential sales offices, a commercial and property management division and a mortgage company. Reinhart has more than 200 agents and employees.
Both Real Estate One and Reinhart consistently rank as one of the four top brokerages in the Washtenaw County market.
Elsea and Lutton said the acquisition means Reinhart will have access to Real Estate One's support staff, technology capabilities and marketing tools. The goal, they said, is to expand both the Reinhart and Real Estate One brands.
"I think we have made it abundantly clear to the agents that the brands are still separate — Reinhart will be Reinhart, Real Estate One in Washtenaw County will continue to operate," Lutton said. "It is the intention of both sides that the organization get stronger going forward."
Lizzy Alfs is a business reporter for the Ann Arbor News. Reach her at 734-623-2584, email her elizabethalfs@mlive.com or follow her on Twitter.