Real Estate
column:

Reinhart's record-setting quarter shows resiliency after recession

Posted on Sun, Apr 22, 2012 : 5:59 a.m.
Related: Local real estate market shows signs of warming up as average home sale prices increase
The nationwide real estate turmoil generated by the recession didn't just affect home values: It turned the real estate industry upside down, too.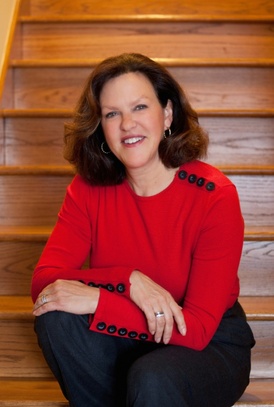 From ReinhartRealtors.com
Washtenaw County lost about 25 percent of its Realtors, and its brokerage firms repositioned themselves to preserve their businesses as business plummeted: Some closed offices, some opened offices and many pursued foreclosure as that type of sale overcame the market.
The economy forced many businesses to tighten their operations. For the real estate sector, both brokerages and their self-employed agents had to consider what actions would keep them viable.
By the end of the first quarter of 2012, Washtenaw County's real estate landscape - once rocky, once uncertain - is taking shape as one that remains filled with familiar independent names.
The Charles Reinhart Co., Edward Surovell Realtors and Real Estate One remain three of the top four brokerages in this market, along with the local version of the national Keller Williams brand.
Among them, each of the independent offices maintains a foothold that in some ways is distinct and in others lets them still compete across the county. Reinhart focuses on Ann Arbor as its core; Surovell targeted regional expansion; and Real Estate One holds its place as a respected statewide brand.
The early indications of rebound in Ann Arbor's real estate market is finally showing up in sales data, building from hopes to numbers that give many in the industry encouragement that it will gain traction.
I had a chance recently to have a conversation with both Dave Lutton, president of Reinhart, and Elizabeth Brien, the county's top agent. My question for them: What has the recession done to your business?
What I learned surprised me: Reinhart, despite every calamity that's hit U.S. residential real estate, is starting 2012 with record-setting numbers and local market share.
Those sales totals - the best in the company's history - come at a time when sales prices in the region remain about 25 percent below 2005's peak. And the company generated 35 percent of the dollar volume going through the Ann Arbor Area Board of Realtors, Lutton said, marking its highest market share to date.
Some of the reasons for Reinhart's success are felt across the industry.
"The people who are still standing are battle-hardened by the last 5-year period," he said. "They've spent years adjusting to the fact that it's harder to get deals done."
As a result, their work has become more specialized, Lutton said. They're not about to let a deal get away.
"There simply have been many more steps, more hurdles," he said. "I can characterize (real estate) as 50 percent harder than before 2006."
Agents are responding to that change, too. Brien said she added a second office manager as she saw the workload per transaction increase. She also added a second marketing person to her team, working with three buyers agents.
"I scaled up to give me the backing that I need in the office," she said.
Technology is bringing a more savvy buyer to the table, but supporting that takes time, Brien said. One example: She can now attached 25 photos to listings in the Multiple Listing Service (MLS), along with virtual tours and floorplans.
"It's become what people expect," she said. They also expect much more specific advice on pricing and condition to ensure a fast sale, and they want to hear alternatives if they owe more on a house that it's worth. Even getting appraisals, once routine, takes her time as she meets appraisers at her deals.
Reaching its new level of market share involved Reinhart opening an office in Ann Arbor. It also keeps recruiting new agents, both with experience and new to the business. But Reinhart also closed an office in Ypsilanti Township and one in Jackson County as it decided to focus on the immediate Ann Arbor area and its higher average transaction price (even with average prices down one-third from the peak).
Reinhart ended February with 7 sold units more than that month in 2011. By the end of March, the company was 104 units ahead of the previous year's pace.
No one's willing to predict that the market uncertainty is over, or that home values will swing back up in every community of Washtenaw County this year.
But it is a sign that, as some of our homes regain value, some of our businesses - even in the hardest-hit industries - are positioned to build their sales from what they've learned during the recession.