Posted on
Tue, Feb 12, 2013 : 3:05 p.m.
Report: 8 retailers that will close the most stores in 2013
By Lizzy Alfs
With the holiday season behind us, retailers across the country are analyzing their annual sales figures and determining what's in the pipeline for 2013.
For some businesses, that could mean adding locations or expanding overseas. But for others, downsizing could be the best — or only — way to survive in the competitive retail world.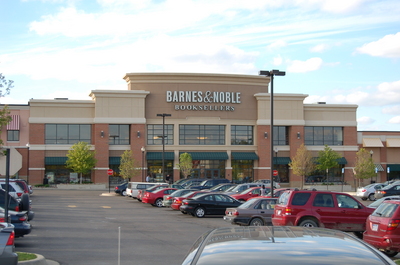 File photo | AnnArbor.com
Ann Arbor mourned the loss of Borders when the bookstore chain announced its liquidation plans in 2011. Since then, the region's retail scene has been changing as stores fill former Borders spaces and new developments present opportunity.
The opening of Arbor Hills Crossing in August is expected to bring about two dozen stores and restaurants to the Washtenaw Avenue corridor. Meanwhile, the former flagship Borders downtown is being separated into five or six retail spaces.
Larger chains like Pier 1 Imports and Nordstrom Rack have plans to open in Ann Arbor this year, while Briarwood Mall has announced several store closings and some high-end store openings.
Still, a report released last month by 24/7 Wall St. shows there could be trouble ahead for some chains with Ann Arbor area stores. The forecast analyzed the financial health and viability of already-weak U.S. retailers and named eight that will need to cut stores this year to achieve profitability. It also forecasts how many stores each retailer needs to close, although the closings could take several years.
The retailers that will close the most stores include:
Best Buy: 200 to 250 closings
Barnes & Noble: 190 to 240 closings
Sears/Kmart: Sears 100 to 125 closings, Kmart 175 to 225 closings
JCPenney: 300 to 350 closings
Office Depot: 125 to 150 closings
Gamestop: 500 to 600 closings
OfficeMax: 150 to 175 closings
RadioShack: 450 to 550 closings
Read more about the financial health of these retailers in the full report.
Lizzy Alfs is a business reporter for AnnArbor.com. Reach her at 734-623-2584 or email her at lizzyalfs@annarbor.com. Follow her on Twitter at http://twitter.com/lizzyalfs.