Posted on
Mon, Jan 28, 2013 : 2:10 p.m.
Barnes & Noble plans to shutter about a third of its stores over a decade
By Lizzy Alfs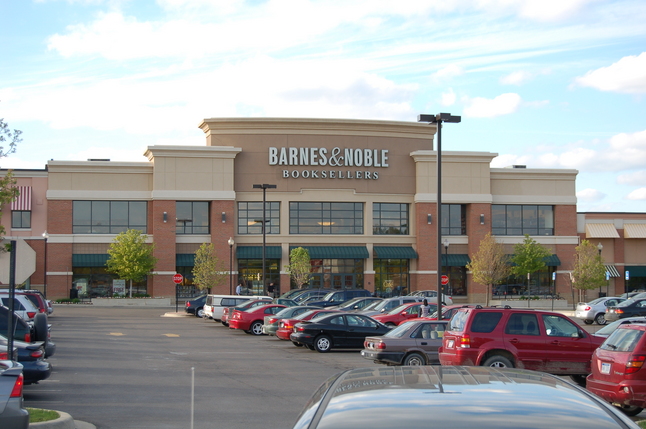 File photo | AnnArbor.com
In yet another blow to brick-and-mortar bookstores,
Barnes & Noble
announced plans this week to shrink its national store count by about 30 percent.
Mitchell Klipper, CEO of Barnes & Noble's retail group, told the Wall Street Journal that in 10 years, the chain will have 450 to 500 stores, down from its 689 existing bookstores. The company also operates 667 separate college bookstores.
Klipper said the plan would result in about 20 store closures a year for the next decade. Still, he added, it's "a good business model" for the company.
"You have to adjust your overhead, and get smart with smart systems. Is it what it used to be when you were opening 80 stores a year and dropping stores everywhere? Probably not. It's different. But every business evolves," Klipper told the Wall Street Journal.
According to the Associated Press, Barnes & Noble spokeswoman Mary Ellen Keating said Klipper's comments don't mark a change in the company's plans. For the past several years, Barnes & Noble has closed about 15 stores per year, she said.
The news comes a year and a half after one of Barnes & Noble's main competitors, Borders, announced its plans to liquidate. Borders has since shuttered all of its bookstores, including the flagship location in downtown Ann Arbor.
When Borders closed, Barnes & Noble bought Borders' loyalty list in an attempt to win those customers over. The list included millions of names, email addresses, physical addresses, phone numbers and some purchase information. Barnes & Noble also paid $13.9 million to acquire Borders' brand name and website.
In December, New York-based Barnes & Noble reported a 10.9 percent decrease in bookstore sales over the holiday season. Sales of the Nook tablet also fell short of the company's expectations, down 12.6 percent from 2011. Barnes & Noble posted $317 million in earnings in 2012.
It's unclear which Barnes & Noble stores will be affected by the store closings. There is a store on Washtenaw Avenue in Ann Arbor, and nearby stores in Brighton and Livonia, according to its website.
Following the news, Barnes & Noble's stock fell 26 cents to $12.90 in midday trading.
Lizzy Alfs is a business reporter for AnnArbor.com. Reach her at 734-623-2584 or email her at lizzyalfs@annarbor.com. Follow her on Twitter at http://twitter.com/lizzyalfs.