Posted on
Fri, Nov 12, 2010 : 11:03 a.m.
Rick Snyder picks Ann Arbor SPARK's Michael Finney to lead economic development strategy for transition team
By Nathan Bomey
(Update: This story has been updated after Snyder officially announced this news. Details of an interview with Finney have also been added.)

Michael Finney, the Ann Arbor region's economic development leader, will help map out economic development strategy as a key member of Governor-elect Rick Snyder's transition team, Snyder announced today.
The appointment, first reported this morning by AnnArbor.com, marks the second time Snyder has personally recruited Finney to direct an economic development initiative. Snyder, an Ann Arbor venture capitalist who will become Michigan's 48th governor on Jan. 1, co-founded Ann Arbor SPARK in 2005 and then convinced Finney to become the group's first president and CEO.
Finney is widely considered a possible candidate to become the next CEO of the Michigan Economic Development Corp., but that's just speculation at this point, Snyder spokesman Bill Nowling said.
Snyder's camp also announced announce that Bill Rustem, CEO of Lansing-based Public Sector Consultants and a member of former Gov. Bill Milliken's administration, will become director of strategy for Snyder's administration. Rustem will be charged with identifying the best ways to implement Snyder's policy proposals.
During his gubernatorial campaign, Snyder repeatedly held up Ann Arbor SPARK as an example of successful economic development strategies that should be replicated in other regions of the state.
"Right now in the system there's a lot of overlap in the MEDC, which is a redundant effort that's not effective," Snyder told AnnArbor.com's editorial board in October. "We've got a lot of great regional people and organizations already, but we can connect them better, get them to work together better and make all that happen."
In an interview this afternoon, Finney said he was organizing six committees to develop proposals for various aspects of economic development. He declined to offer details but said the committees would examine short-term and long-term economic objectives.
Finney said his team was free to develop proposals that fit comfortably within the framework for Snyder's 10-point plan to deliver economic growth for Michigan.
"This is really intended to be what's best for the state of Michigan," he said.
Finney declined to say whether he was interested in the job as CEO of MEDC.

Snyder is expected to push to slash many of Michigan's business tax incentives in favor of a lower overall business tax. He has said tax incentives should be used strategically but not wildly.
Finney has said some kinds of tax incentives are necessary though not often a deciding factor for companies considering where to expand.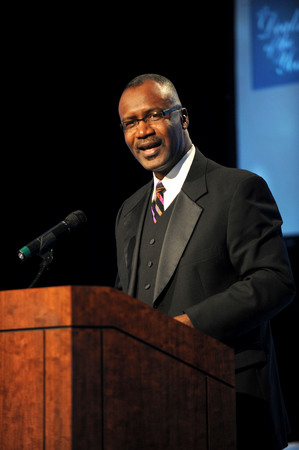 File photo | AnnArbor.com
Finney said it would be "premature" to discuss details of his economic development proposals but said his plan would present a differing approach for different regions of the state.
He suggested that the top lesson he's learned in his five years as CEO of SPARK is the importance of connecting companies with talented local workers.
"We have a wealth of talent in our state. We have underutilized that talent in many respects and it is a wonderful resource for us as we try to move the state going forward," Finney said.
Finney said he would also press the importance of "open-source economic development," a term he coined to describe the importance of sharing successful strategies with other communities and economic developers.
"We are one state and we can't operate in pockets," Finney said. "It's very, very difficult to maximize our success if one area of our state is struggling while another is prospering. We've got to figure a formula to allow all our regions of the state to prosper."
Finney and Snyder became acquainted when Finney was a vice president of MEDC while Snyder was chairman from 1999 to 2001. Finney had left MEDC in 2002 to lead a new economic development group in Rochester, N.Y., but returned to Michigan to lead SPARK.
SPARK provides business services and incubator space to local entrepreneurs, startup companies and existing businesses. The group, which has about 15 employees, reported an operating budget of $5.2 million in 2009. About a fifth of that comes from local tax dollars.
The group also delivers investments and cash to startup companies through a microloan fund and Michigan Pre-Seed Capital Fund, which SPARK manages on behalf of the MEDC and the state's 15 SmartZones.
Finney has said that Michigan would benefit from more collaboration among its economic development agencies. SPARK is leading a $1 million startup business plan competition as part of a new collaboration with groups such as Detroit-based TechTown and Oakland County-based Automation Alley.
Finney has also said he believes Michigan needs to better engage its network of 15 public universities in economic development.
"I consider the universities to be one of the best allies we have for economic development," Finney said.
He also said he believes the state needs to make a more concerted effort to tap what he estimated to be 1 million alumni of Michigan universities living around the world.
"That's a great resource for us to reach out to help move our state forward," he said.

(Editor's note: AnnArbor.com executive vice president Laurel Champion is treasurer of SPARK's Board of Directors.)
Contact AnnArbor.com's Nathan Bomey at (734) 623-2587 or nathanbomey@annarbor.com. You can also follow him on Twitter or subscribe to AnnArbor.com's newsletters.