Sava to host forum to solicit input on new downtown Ann Arbor market
Posted on Mon, Jun 13, 2011 : 2:40 p.m.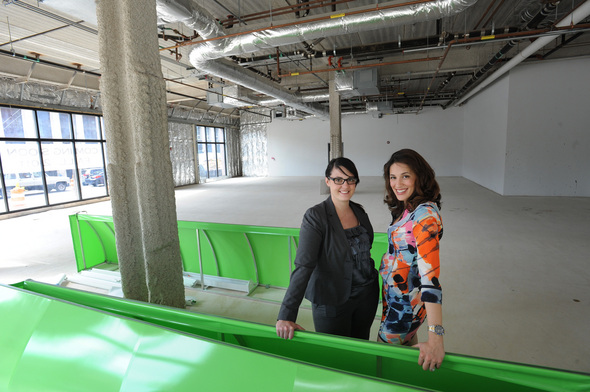 Melanie Maxwell | AnnArbor.com

Sava Lelcaj, owner of Sava's Restaurant, plans to host a community forum this week to share her plans and get feedback for her latest business endeavor, babo: a market by Sava.

The public event is at 6:30 p.m. Thursday in Lelcaj's new first-floor space of Sterling 411 Lofts, located at 403 E. Washington St. in Ann Arbor.

Lelcaj will be offering samples of some of her market products during the event, asking for feedback on her ideas and plans for the space, which she hopes to open by the fall.

"We're going to have a mini menu of items that we're going to have in the market, like sandwiches and teas," said Sarah Power, Lelcaj's director of operations.

Power said that after the forum attendees are invited to Sava's Restaurant on State Street, where they get a drink ticket and a few goodie bags will be raffled.

"This is going to be a great little preview of the market," Power said. "The more feedback we receive, the better we can do our job."

Lelcaj signed a 10-year lease to occupy the 3,800-square-foot space in the student apartment development in April.

In May, Lelcaj discussed tentative plans for her market, which will include a wine and espresso bar, deli, bakery, produce, grocery and apothecary.

She also hopes to eventually provide breakfast in bed for 411 residents, a rooftop herb garden, grocery delivery, food and drink tastings and outdoor seasonal produce sales.

Power said Thursday's forum is open to the public. To register for the event visit http://babocommunityforum.eventbrite.com.