Posted on
Sun, Dec 2, 2012 : 5:58 a.m.
How 9,000 cookies will help one Ann Arbor bakery drive sales this holiday season
By Lizzy Alfs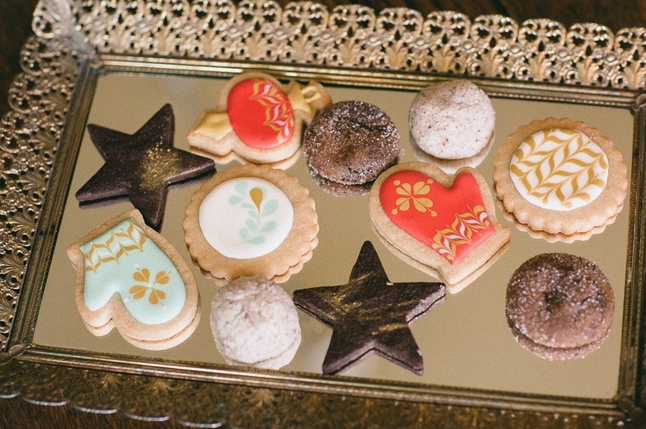 Photo by Abby Rose Photo
For a business that relies on custom cake orders — mostly from weddings — the winter months can be a challenging time to drive sales.
That's why the women at Sweet Heather Anne, a small bakery on Ann Arbor's North Main Street, will bake as many as 9,000 cookies this month.
"Essentially, the bakery is going to totally switch to just cookies for the month of December," explained Rachel Brandell, Sweet Heather Anne's business manager. "December is a great time to try to up your sales because it's the last month of the year."
Brandell, along with cake artist Claudia Kimble and owner Heather Anne Leavitt, relocated Sweet Heather Anne in April to a small space at 920 N. Main St., just north of downtown Ann Arbor. The bakery first opened in 2010 in a rented kitchen on the west side.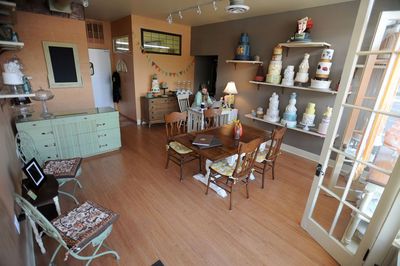 The move aided the bakery in tremendous sales growth this year, with Brandell expecting a 50 percent increase in total sales from 2011 to 2012.
But during a time of year when many retailers' sales are fueled by events like Black Friday, Small Business Saturday and Cyber Monday, Sweet Heather Anne isn't able to capitalize on any of those. In fact, as the wedding season trails off at the end of summer, many small and specialty bakeries have to actively look for ways to diversify income.
That's where the cookies come in.
Along with cookie-decorating classes, hosting small parties and selling holiday-themed treats at its retail counter, Sweet Heather Anne sends local businesses cookie gift packages as a marketing tool.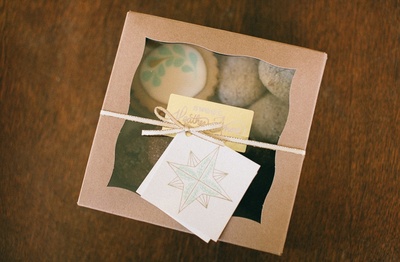 Photo by Abby Rose Photo
"Last year, we were looking at a month of December that was going to be really slow," Brandell said. "We decided to contact some local business with promo packages of holiday cookies…we delivered them, and in return, we got some very large orders."
That proactive approach made December Sweet Heather Anne's biggest sales month last year.
This year, Brandell said they sent cookie packages to about 20 businesses around town. They've already received a large order from Internet marketing firm MyBuys.
"We're approaching it in a similar way we did last year, but elevated it a little more so — the packaging is more impressive, more beautiful and design-oriented," she said.
Other approaches Sweet Heather Anne is taking during this holiday season:
Offering gingerbread flavored cake and truffles with candy canes at the retail counter. Small cookie packages will also be offered for people who want gifts on the go.
Hosting cookie-decorating classes Dec. 9 and Dec. 20.
Offering a simple, less expensive holiday cake with a snowflake.
"We're trying to come up with things that will bring income in during those off times of the year," Brandell said. "Classes are great for that, too."
And because Sweet Heather Anne has three full-time employees who pour hours into each customized cake order, Brandell is very up front: the bakery can't compete on price.
"We're not set up for volume, so there's just no question there," she said. "What we've been working on is figuring out how to distinguish ourselves."
It comes down to flavors, high-quality ingredients, aesthetic and customer service, she said. Those things, Sweet Heather Anne can offer.
"Our work is so important and personal to us, so we want to make sure it's equally as personal to the people that are seeking it," Brandell said.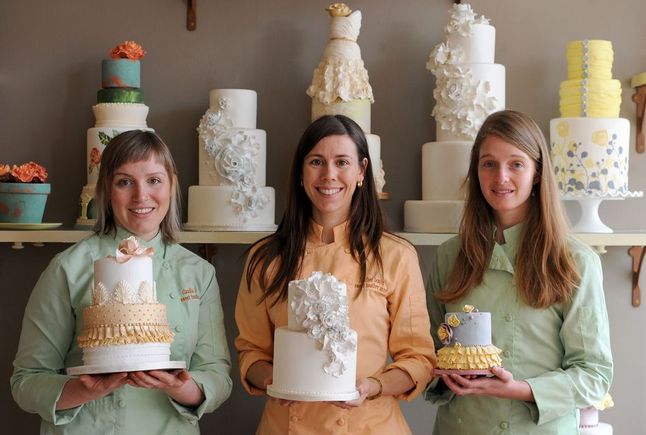 AnnArbor.com file photo
Lizzy Alfs is a business reporter for AnnArbor.com. Reach her at 734-623-2584 or email her at lizzyalfs@annarbor.com. Follow her on Twitter at http://twitter.com/lizzyalfs.