Posted on
Tue, Oct 2, 2012 : 5:57 a.m.
Tech startup Duo Security moving out of Tech Brewery and into Bay Design building
By Ben Freed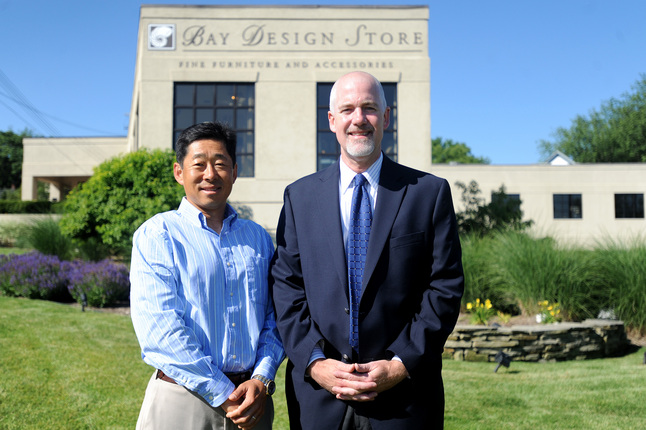 Angela Cesere | AnnArbor.com
When
Michael Yi
bought the building
that houses
Bay Design
, he said he wanted to "reposition" the building for office space and find tenants that might include high-tech or software companies. That was music to
Duo Security
CEO
Dug Song
's ears.
"We had been out of space for a while," Song said. "We more than quadrupled headcount in the last 8 months and we just didn't fit in the Tech Brewery anymore. We looked at a lot of other places downtown, but everything was 'landlocked.'
"There aren't places that allow you to grow from being a small company to a medium-sized company."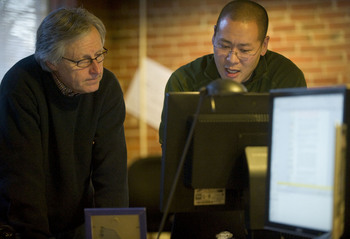 Mark Bialek | For AnnArbor.com
Duo Security recently signed a master lease for the first floor of the building, giving them 5,021 square feet of space.
The web security company specializes in two-factor authentication that uses mobile phones to create more secure login procedures. Push notifications, text messages, and automated calls can all be used by Duo's system to ensure that the person logging into an account is not a hacker. The company has attracted $6 million in venture capital in 2012.
Duo Security has been hiring and will continue to do so, Song said. However, most of their hires come "quietly," through personal networks and referrals.
The pace of hiring was attractive to Yi as he considered the deal. Now, he said, the company will move into the building on January 1, after renovations are complete.
"This deal is turning out even better than I expected," he said. "Duo has very good potential and will be there for a while. They're looking into the future and being able to expand into additional space."
Tech Brewery company Saagara is leasing 1,500 square feet on the lower level of the building. Saagra is a digital health company developing an apps that aim to change people's lifestyles. Song has been very involved in the "operation" of the Tech Brewery. He said he intends to continue working with companies in the incubator, and that more companies from the brewery might move to the Bay Design building as time goes on.
Tech Brewery building owner Doug Smith of Swisher Commercial Real Estate said that while he is sad to see Duo Security and Saagara leave, there are other companies in the brewery that are also growing out of their current space.
"We have someone downstairs who had three people sharing one office, and they're going to take Saagara's space," he said.
"Our unofficial rule is that we look to current tenants in the brewery to fill office vacancies, and then we have a waiting list for spots in the brewery itself. It's kind of a constant migration in, around, and out of the building."
One of Duo's major investors, Resonant Venture Partners, will also initially be joining them in the first-floor space.
"They're in the same building as EDV Ventures right now," Song said. "As friends and investors I want to help get them into a space that's more fitting for them."
Resonant co-founder Jason Townsend said he and his company were also excited to be moving in with one of their portfolio clients.
"When Dug invited us to share the office space it was a no-brainer," he said. "EDF had provided us with great mentorship, but now that we have our own portfolio it was time to move to a new space."
Song said that his company was hesitant to leave the Tech Brewery because of the culture and community at the incubator. However, once he was forced to sit on random pieces of office furniture, or even the floor, he knew that they needed to find a new space.
"I'd like to be in downtown proper, but there are logistical challenges to doing so," he said.
"We decided to go with this building in part because we really like the building itself. It's modern, it's quirky, and it's a block from Zingerman's. Though that could potentially be dangerous for us."
Current tenants Synthetic Biologics will remain in their 1,500 square foot space in the lower level of the building, and Yi said he has two more slightly smaller offices that are still on the market.
Yi said the building is also attractive for companies because of its proximity to the train station and the 30 parking spaces that come with the property. Realtor Dan Stewart of Sperry Van Ness/Stewart Commercial Group represented Yi in the deal. Song did not have a Realtor but Yi said Jason Townsend of Resonant Venture Partners was very involved in the negotiations.
Ben Freed covers business for AnnArbor.com. Reach him at 734-623-2528 or email him at benfreed@annarbor.com. Follow him on twitter @BFreedinA2