Posted on
Mon, Nov 29, 2010 : 1:27 p.m.
Tecumseh Products will create technology center in new Pittsfield Township office building
By Paula Gardner
Tecumseh Products plans to develop a state-of-the-art technology center in the 50,000-square-foot building it purchased earlier this month, corporate officials said today.
CEO Jim Wainwright said the building - located near South State and Textile roads - will become the Tecumseh Technology Center, with employees moving into the center by about summer 2011.
"It's a very big deal for us," Wainwright said. "This is something we've been working on for over a year now."
The Pittsfield Township-based company - which manufactures refrigeration units and employs 7,300 worldwide - had considered multiple scenarios for this new lab, which replaces larger but dated lab space in Tecumseh.
Options considered including building a new lab in Mississippi, along with consolidating into labs in Brazil, India or Europe.
However, Wainwright said of the new local lab, "this seemed to be the right direction for us."
The decision to keep the facilities in southeastern Michigan means that the 30 or so employees in Tecumseh will have the opportunity to move to the new lab, Wainwright said.
"Keeping very valuable tech folks ... with us was a key part of the decision," he said.
New lab facilities will allow Tecumseh Products - now one of only a few independent compressor companies in the world - to enhance R&D functions and meet eco-friendly accreditation qualifications. Part of the new building will have enhanced environmental simulation facilities, according to a news release.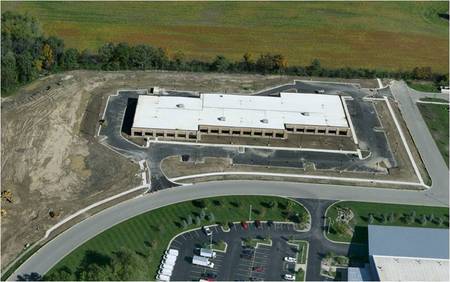 From Tecumseh Products
The move, Wainwright said, will allow the company to improve its platform to continue its movement into environmentally friendly refrigeration.
"Improving the technology level of our products is a key initiative for us," he said. "... This joins a chain of labs around the world that will allow our company to move forward."
The company also expects to attain LEED-certification from the building's build-out.
Tecumseh Products employs about 120 in Ann Arbor and about 1,000 in the U.S., Wainwright said.
About 80 percent of the company's business originates outside of the U.S., he added.