Posted on
Mon, Oct 10, 2011 : 5:58 a.m.
Top 5 investments University of Michigan missed out on before deciding to fund its own startups
By Nathan Bomey
It took several years for Ann Arbor venture capitalists and economic development officials to convince the University of Michigan to pry open its endowment and invest in its own entrepreneurial companies.
U-M announced last Wednesday that it would set aside $25 million of its $7.8 billion endowment to invest in its own spinoff companies. They'll be eligible for up to $500,000 apiece after they've secured investment from an outside venture capital source. Investors applauded the move.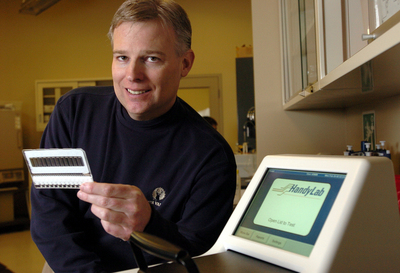 File photo | AnnArbor.com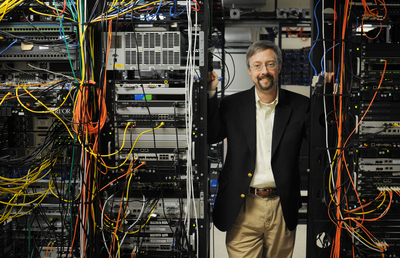 Melanie Maxwell | AnnArbor.com
Nonetheless, it's painfully obvious that the university could have reaped huge financial returns if it had invested in its own startups earlier.
In fact, President Mary Sue Coleman said the endowment's financial analysis indicated that if the university had invested in its own startup companies over the last 30 years, it would have achieved financial returns comparable to its broader venture capital fund portfolio.
In other words, local venture capitalists were right all along — U-M startups can compete with the best in the world.
Startups created by U-M have typically licensed IP from the university, which often gets an equity stake or royalty deals in return. U-M's Technology Transfer Office reaps revenues when U-M startups are sold, but the university's equity stake is typically diluted over time as outside investors step in and take on more risk in the startup's development.
Here are the Top 5 investments U-M missed out on:
1. IntraLase. This company — arguably the university's most successful spinoff — commercialized a groundbreaking blade-free laser technology that is now used in LASIK eye surgery. The Irvine, Calif.-based firm, founded in 1998, went public in 2004 on NASDAQ.
The student-led Wolverine Venture Fund, part of U-M's Ross School of Business, quadrupled its $250,000 investment in IntraLase. The Wolverine Venture Fund liquidated its equity in IntraLase during the IPO, making more than $1 million. We can assume that, had the university's endowment invested at an early stage of IntraLase's development, it would have achieved a fantastic return as well.
In addition, if the endowment had held onto its shares, it might have reaped even bigger rewards in 2007, when IntraLase was sold to Advanced Medical Optics Inc. for $808 million in cash.
2. HandyLab. The Pittsfield Township-based medical device startup, which commercialized a device to expedite infection detection in hospital patients, was sold to New Jersey-based Becton, Dickinson and Co. for $275 million in 2009. The Wolverine Venture Fund reaped a windfall from its $350,000 investment in HandyLab, landing $2 million as a result of the deal.
Other local venture capital firms, including Ann Arbor-based Arboretum Ventures and now-Gov. Rick Snyder's Ardesta, also got millions from the deal.
3. Accuri Cytometers. The Scio Township-based medical device startup was sold for $205 million to BD in early 2011. The company's cell flow analysis device is considered a market leader and attracted a number of suitors. Local investors, including Arboretum and Ann Arbor-based Plymouth Venture Partners, won big with investments in this company.
4. HealthMedia. The Ann Arbor-based health care software firm was sold to Johnson & Johnson in late 2008 for a sum believed to be close to $200 million, although the official price was never revealed. The firm, co-founded by Snyder and U-M professor Victor Strecher, is still based in downtown Ann Arbor. Arboretum, Snyder's Avalon Investments and Snyder himself had invested in the company and received a big payback.
5. Arbor Networks. The Ann Arbor-based information technology firm was sold to Plano, Texas-based Tektronix Communications, a division of Danaher Corp., in 2010. The price was never revealed, but local investors said they achieved a very lucrative return.
Contact AnnArbor.com's Nathan Bomey at (734) 623-2587 or nathanbomey@annarbor.com. You can also follow him on Twitter or subscribe to AnnArbor.com's newsletters.