Posted on
Fri, Oct 14, 2011 : 12:51 p.m.
U-M expects to have 1,700 employees at ex-Pfizer site by end of 2012
By Nathan Bomey
The University of Michigan plans to have about 1,700 employees at the ex-Pfizer site in northern Ann Arbor by the end of 2012, according to projections released today.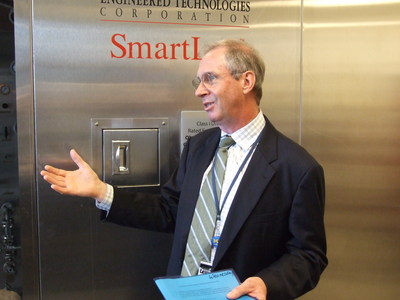 Nathan Bomey | AnnArbor.com
U-M, which bought the 174-acre former Pfizer property in 2009, had about 830 employees working at the 30-building campus at the end of September.
David Canter, executive director of the North Campus Research Complex, the new name U-M assigned the Pfizer site, offered a few updates about the status of the complex in a email newsletter.
Among the groups that have already moved to the site are health care researchers, technology transfer operations, business engagement activities and some Comprehensive Cancer Center employees.
The university expects to have about 1,000 employees at the site by the end of 2011, up from 466 a year earlier, according to the newsletter.
The employees expected to move to the Pfizer campus next are cardiovascular researchers, according to the newsletter. U-M said in May that it would move about 60 cardiovascular scientists to high-tech laboratories at the Pfizer site, forming a "a cardiovascular research cluster."
When it bought the ex-Pfizer site for $108 million, U-M announced it would staff the campus with 2,000 to 3,000 employees within 10 years.
So far, about 150 of the 830 workers at the site are new hires, U-M Health System CEO Ora Pescovitz said last month.
Meanwhile, a U-M startup biotech company called Lycera Corp. is moving this month to 14,000 square feet of leased space at one of the Pfizer labs.
That comes as the U-M Technology Transfer Office's new business incubator, called the Venture Accelerator, is filling up with early-stage startups led by U-M faculty.
Ken Nisbet, executive director of the Tech Transfer Office, said earlier this month that the 16,000-square-foot incubator has about 10 companies and expects to be at full capacity by early 2012 — more than a year ahead of schedule.
Contact AnnArbor.com's Nathan Bomey at (734) 623-2587 or nathanbomey@annarbor.com. You can also follow him on Twitter or subscribe to AnnArbor.com's newsletters.