Posted on
Wed, Sep 29, 2010 : 2:33 p.m.
Village Corner owner: Ann Arbor liquor store isn't closing, but relocation for 601 Forest is closer
By Paula Gardner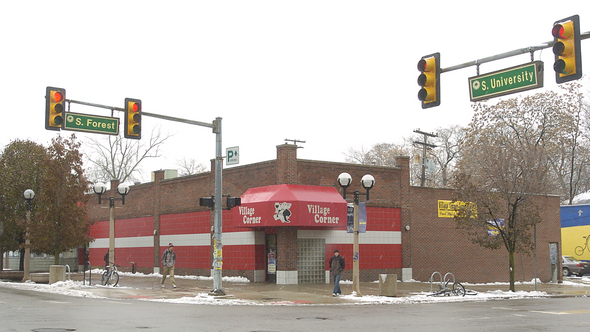 AnnArbor.com files
Village Corner owner Dick Scheer wants Ann Arbor to know his store isn't closing, contrary to reports on some social networking sites this week.
However, he said, the campus liquor store — known for its extensive wine collection — is close to resolving a lease buy-out that will allow the developer of 601 Forest to demolish the building on South University and start constructing the student high-rise.
That could mean the store will move in a matter of weeks.
"We're trying to iron out this thing," Scheer said this afternoon. "By next week, we'll have a better picture."
But he emphasized: "The rumor we're closing is … false. VC will go on at a different location."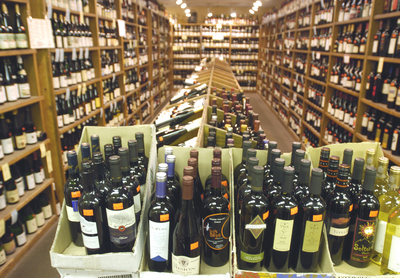 AnnArbor.com files
Village Corner has been at the location on the edge of the University of Michigan campus for 40 years as of July. In addition to the retail location, VC generates both phone and online sales.
"We'll definitely want to keep that continuity," Scheer said.
Scheer said he's known he'd be negotiating a move since 601 Forest developer Ron Hughes got city approvals to build on the corner. The project was on hold as the economy and some partnership issues were resolved, but now Hughes has applied for permits to do some site work.
Scheer said 601 Forest appears to be on track for a fall 2012 opening.
In the meantime, he needs to finalize negotiations for the lease buy-out and come up with a location for the new store. It may be temporary, but eventually "we'll have a bright, new spot with parking," Sheer said.
Forging ahead with a speedy resolution comes with concerns, Scheer said. The beer and wine license should transfer easily, but the liquor license transfer typically takes months instead of weeks, he said.
Scheer said he's been looking at potential new locations but hasn't changed his inventory, despite what seems like an imminent move.
The timing makes that difficult, he said: "I'm going into high season here," with U-M football games, Halloween and the winter holidays in the coming months.
Once there's resolution, he said, "we'll know to scale back the inventory so the move is simplified.
"And have some sales, of course."
Paula Gardner is Business News Director of AnnArbor.com. Contact her at 734-623-2586 or by email. Sign up for the weekly Business Review newsletter, distributed every Thursday, here.