Posted on
Mon, Oct 31, 2011 : 5:28 p.m.
Open bid: $350 for every property in 'last chance' tax foreclosure auction
By Paula Gardner
Real estate owners, buyers, speculators and lenders have wondered for years: How low can prices go?
They're about to find out at the "last chance" tax foreclosure auction scheduled by Washtenaw County Treasurer Catherine McClary for Tuesday morning.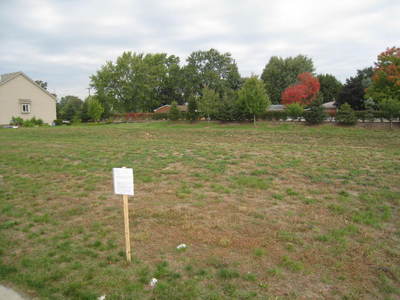 Washtenaw County
That's the last day that, by law, the county can try to sell the properties to recoup the two years of unpaid taxes, in addition to penalties and fees.
The list of 21 available properties ranges from a 66' by 60' vacant lot in the city of Ypsilanti assessed at $2,500 to two groups of subdivision development land in Ypsilanti Township, each valued at about $1 million.
In each case, the opening bid is $350.
"From a bidder's perspective, I don't know where you can buy acres and acres of land for single family homes for $350," McClary said.
The auction starts at 10 a.m. Tuesday at the Washtenaw County Courthouse. It's a live auction, as opposed to previous tax foreclosure auctions, which were run by an online auction company.
The reasons, McClary said, include the fact that the county already held its last-chance online auction, but officials were left with 21 properties still unsold after the last round. They also heard some feedback that the auctions were ending too close together, McClary said. That situation meant that some bidders who were outbid on parcels they wanted didn't have the time to redirect their bids to other properties.
There are some things that potential bidders should know. The properties are all sold as-is, and a buyer will be responsible for paying all 2011 taxes. And after a purchase, the county won't be liable for any additional liens or other issues arising from the property. A list of conditions and disclosures can be found on the county's website.
Bidders also need to bring $350 in certified funds.
McClary said the 2011 tax foreclosure auctions set a record, with 639 properties listed for sale.
Her office continues to compile sales totals, and McClary said she's hopeful that this last-chance auction can generate some needed tax revenue for the municipalities. She doesn't expect to break even.
Because her office advances tax payments, she's already made the payments for the parcels. If the properties don't sell, the municipalities will have to assume ownership - and reimburse the county for the unpaid taxes.
"Any money that we get helps all the other taxpayers," McClary said. "… If we can sell these, even for $350, they go back on the tax rolls," she added.
The properties are in four jurisdictions Ypsilanti, Ypsilanti Township, Scio Township, and Ann Arbor. See a full list.