Posted on
Wed, Jun 20, 2012 : 5:56 a.m.
Ex-Dream Nite Club Realtor: 'We have zero intention of putting another nightclub in'
By Ben Freed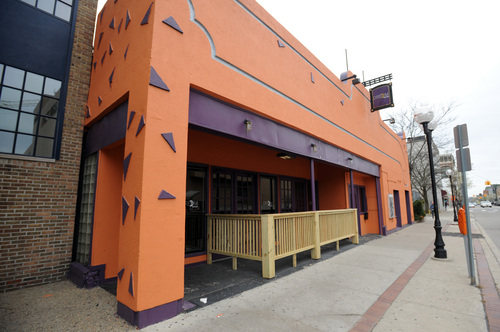 Melanie Maxwell | AnnArbor.com
Signs posted outside the now-closed and evicted
Dream Nite Club
state that
Colliers International
is looking to replace the bankrupt nightclub with a "downtown restaurant."
"We're going after strong restaurants with strong financials and a proven track record," said Brendan Cavender, who is listing the property along with Jim Chaconas.
"Let me be very clear: We have zero intention of putting another nightclub in."
V.R. Entertainment had been leasing the space, owned by Dean Zahn Properties LLC, and had operated first as Studio 4, and then as Dream Nite Club.
Both ventures had multiple issues with the Ann Arbor officials, including the loss of their liquor license. The two clubs also had disputes with the Ann Arbor Police Department over noise complaints and multiple fights and assaults that occurred in and around the club.
Dream Nite Club was evicted in May after it filed for bankruptcy.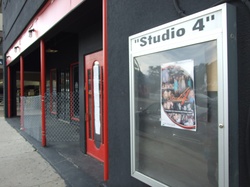 Paula Gardner | AnnArbor.com
While most of the company's suits against the city
have been dismissed
, there is still a
$3 million dollar lawsuit yet to be determined
. That suit, claiming civil rights violations, was heard in federal court on May, 30.
After Studio 4 closed in 2010, Dennis Sarras, who held a long-term lease on the building, said he planned to convert the property into office space.
At the time, Sarras - an owner of the MainStreet Ventures restaurant chain - said he would love to "get the bar out of there, and get a different use in."
Cavender said current landlord Matt Zahn has given Colliers permission to market the property in the best way they see fit. He said that while the property is primed for restaurant use, office space is also an option.
"There's a big demand for downtown space, especially for a lot of tech companies," Cavender said. "They love the open feel, and if they can afford the space we'd be happy to work with them."
The listing is currently for $18 per square foot per year for the 8,100 square foot property, plus taxes, insurance, and maintenance.
Ben Freed covers business for AnnArbor.com. Reach him at 734-623-2528 or email him at benfreed@annarbor.com. Follow him on twitter @BFreedinA2