Posted on
Fri, Feb 22, 2013 : 10:05 a.m.
What crepe? opening without fanfare in downtown Ann Arbor
By Ben Freed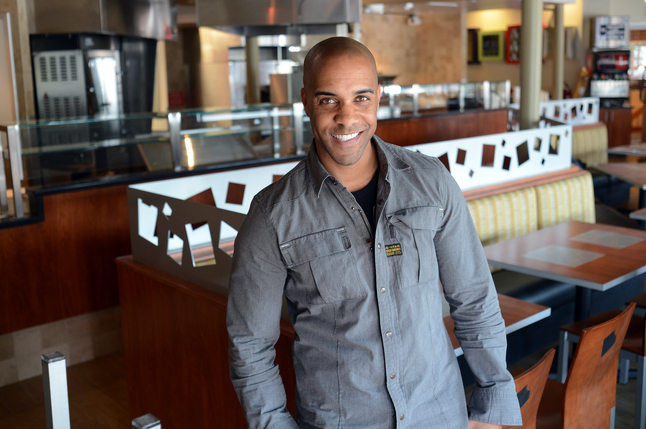 Ann Arbor's newest restaurant was preparing to open Friday morning on East Liberty Street.
What crepe?
has been renovating the former Squares restaurant since owner
P.J. Jenkins
signed a lease for the space
in September.
The new French-style eatery was scheduled to open at 11 a.m. at 241 E. Liberty St., but Jenkins said he has not done much promotion around the city. The "soft opening" will be used to train staff and make sure that everything in the shop is running smoothly.
"We want to organically open the doors and work out the first week's kinks before we really hit the town [with advertising]," he said.
"We want to be sure we're ready for Ann Arbor before we go out spreading the word everywhere."
As snow fell in the Ann Arbor area Friday morning, Jenkins was undeterred by the opening day weather. He said there was a similar snowstorm when another branch of the restaurant opened in Birmingham last year. Up to 2 inches of snow was expected in Ann Arbor Friday, with a mix of snow and freezing drizzle possible later.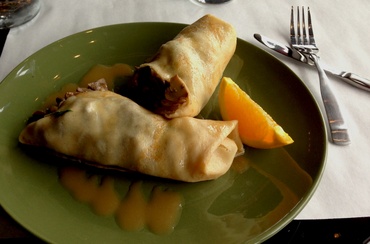 "It was the same thing [last time], but it didn't hurt us at all," he said.
"What crepe? has been tabbed as a cozy intimate dining spot, so if people do decide they want to go out tonight, we're the kind of place they will want to go. We do well in cold weather."
The store is also opening with its full liquor license, Jenkins said, so diners who go out can reward themselves with a hot toddy or other warm drink. There will also be coffee, tea, beer, and wine available.
In addition to the restaurant's main draw, the customizable crepes, it will serve a variety of breakfast options including French toast, quiche and omelets. The average price for a crepe will be $10 to $12, with options ranging up $16. (view the menu)
"I'm not the chef, but I wish I was so I could take credit for some of the things he'll be cooking up," Jenkins said.
"… Our spicy chicken truffle is pretty amazing. And the crepe chocolate eclair is the most amazing dessert on our menu."
Everything is made fresh in-house, and the menu will also offer a range of vegan, gluten free, and vegetarian options, including entre-sized salads.
"Our guys were so excited about getting everything ready for today that some of them slept in the restaurant last night," Jenkins said Friday.
"They said they didn't want to go back to Birmingham and then drive here in the morning. With all this snow it certainly looks like they made a good choice."
Ben Freed covers business for AnnArbor.com. You can sign up here to receive Business Review updates every week. Reach out to Ben at 734-623-2528 or email him at benfreed@annarbor.com. Follow him on twitter @BFreedinA2