Posted on
Mon, Feb 7, 2011 : 5:55 a.m.
Coming to Ann Arbor area: Private artist studios from entrepreneur behind Ypsilanti's SPUR Studios
By Tom Perkins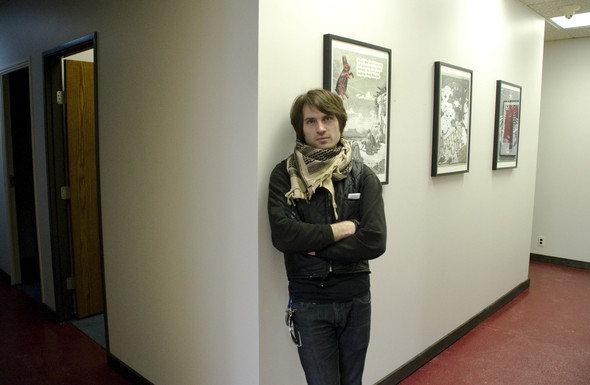 Tom Perkins | For AnnArbor.com
Following a year and a half of success at SPUR Studios' Ypsilanti location, owner James Marks will soon offer a new set of private artists' studios in Ann Arbor.
SPUR Ann Arbor is being billed as a "micro-community for creative professionals", which is a slightly different concept than the artist and musician studios he leases in Ypsilanti.
These spaces will be smaller and geared more towards graphic designers or other creative professionals who may not need as much space as those in the Ypsilanti building. Because it's at the front of Color Express print shop at 625 State Circle in Pittsfield Township, the volume must be a little lower than what's acceptable in Ypsilanti, and some fume-producing chemicals will be prohibited.
Marks said tenants are free to paint the walls, pull up the carpet or make other other changes to create a space that's their own.
"The Ann Arbor SPUR is an experiment," Marks said. "We're finding out if there's a market that is interested in this kind of thing, and I'm willing to bet yes, there is."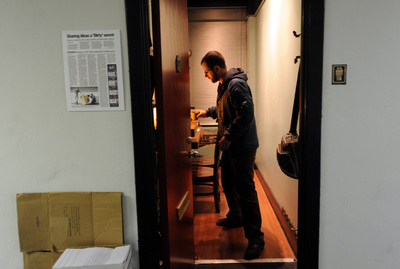 Melanie Maxwell I AnnArbor.com
Marks is holding an open house on Feb. 12 during which prospective tenants can view the spaces and sign a lease. Six studios are available ranging from 125 to 350 square feet. Rent prices will be discussed during the opening and up to one-year leases are available.
Artists have access to the building 24 hours a day, off street parking is provided and the building has WiFi. Tenants are prohibited from living in the studios.
SPUR's Ypsilanti location has been full for nearly a year and, as far as Marks is aware, there isn't anyone else in Ann Arbor offering private studios for creative professionals. The Ypsilanti location also sees plenty of interest from Ann Arbor residents, so the location might be more convenient for them.
"It was really popular right away in Ypsi," Marks said. "I was hesitant and waiting for the anvil to drop out of the sky, but it hasn't. It has been 18 months and it's running smooth, I've got good tenants and it just feels really right."
SPUR Ann Arbor is the latest of many business moves in recent years for Marks, who also owns VG Kids custom screen printing shop in Ypsilanti.
Over the last three years, the 32-year old Ypsilanti entrepreneur opened four buildings for VG Kids, closed down three, consolidated the company's operations into one new building on Railroad Street, opened SPUR Studios and launched a merchandising company.
After expanding VG Kids too quickly and losing money in the process, Marks admits he's "terrified" about expanding again, which is why he's cautious. The key, he says, is to constantly prototype and make small changes.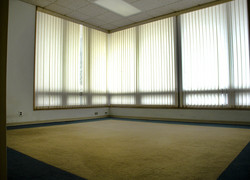 Tom Perkins | For AnnArbor.com
"I learned so much from what happened, and the things that don't kill you make you stronger," he said. "I learned an incredible amount, and I know I'm not making the same mistakes. Hopefully, I'm not going to be making any new mistakes."
Marks declined to say how much he invested in the new building, but said he remodeled the roughly 200 square foot space with his own workers, so there wasn't significant capital involved. The property had been listed for $1,500 per month with Robert Andrus of Michigan Commercial Realty.
The potential is there for a seventh studio and the building also includes a common kitchen area. Overall, Marks is feeling good about his new venture's prospects.
"What we're doing with private studios is its own thing. There's just not much like it in this area," he said.