Posted on
Tue, Mar 23, 2010 : 2:20 p.m.
Ypsilanti Township Tios restaurant closes; 6 employees move to Ann Arbor store
By Erica Hobbs
After more than nine years of business, the Tios Mexican Café in Ypsilanti Township closed its doors for good.
The restaurant, located at 2224 E. Washtenaw Ave., ended operations Saturday after years of struggling financially, said owner Tim Seaver.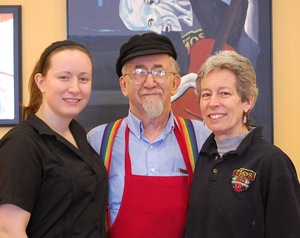 AnnArbor.com file photo
"Ypsilanti is just getting killed," he said. "There's just really no business on the block."
Seaver, who owns the restaurant with his wife Harriet, said problems started several years ago when the area's manufacturing plants began to close.
The restaurant is located just west of Hewitt Road. Vacant restaurants on Washtenaw between Hewitt and Golfside - also in Ypsilanti Township - include the former Cottage Inn Cafe and the drive-thru built as a Hot 'n' Now. Yet a recent opening includes the newly constructed Asia City.
He said business continued to decline in 2009, and he began considering closing the restaurant at the beginning of the year.
While business suffered at the Ypsilanti Township location, Seaver said his Ann Arbor Tios restaurant is booming, enabling him to transfer all six of his Ypsilanti Township full-time employees to the Ann Arbor location.
The Ann Arbor restaurant, located at 401 E. Liberty St., has seen improved business since moving from its former location on Huron Street and gaining a liquor license.
"It's getting busier and busier by the week in Ann Arbor," he said. "We just decided to stop beating a dead horse out here."