Posted on
Thu, Oct 6, 2011 : 10:29 a.m.
Actress Mindy Kaling loves Zingerman's reubens and 'The Five Year Engagement'
By Bob Needham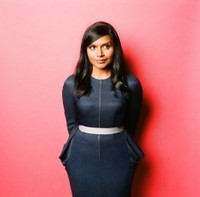 Add
Mindy Kaling
to the list of celebrity (and non-celebrity) Zingerman's Deli devotees.
On her blog, "The Concerns of Mindy Kaling," the actress recently wrote about spending time in Ann Arbor earlier this year, shooting the romantic comedy "The Five Year Engagement." (Kaling is best known as Kelly on TV's "The Office.")
In particular, she rhapsodized about Zingerman's famous reuben and the deli's mail-order assemble-it-yourself reuben "kit."
"Their reubens are so good, I became that tedious person talking to my family about them in detail on the phone," Kaling wrote.
She also talks up "The Five Year Engagement," writing that "I'm scared of getting in trouble by giving anything away, but I have most of my scenes with Jason (Segel), Emily Blunt, Kevin Hart, Rhys Ifans and Randall Park, and it's like a United Nations of fun and talented comedy actors. You guys are going to love this movie."
Segel and producer Judd Apatow were spotted at Zingerman's in May. The movie did most of its filming in this area throughout the spring.
"The Five Year Engagement" is scheduled for release April 27, 2012. And Zingerman's Deli, as if you didn't know, is located at 422 Detroit St., open daily 7 a.m.-10 p.m.