Posted on
Sat, Mar 24, 2012 : 5:56 a.m.
Ann Arbor Film Festival: A 50-year timeline
By Jenn McKee
The Ann Arbor Film Festival opens Tuesday for its landmark 50th edition. Here's a look back at some highlights and key moments: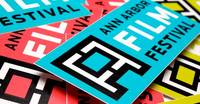 1963
- University of Michigan art professor
George Manupelli
organizes the inaugural
Ann Arbor Film Festival
- initially (and briefly) called First American Film Festival—at the University of Michigan's old Architecture and Design Auditorium, May 23-26.
1964 - Film critic Pauline Kael attends as an AAFF judge; Kenneth Anger screens his influential film, "Scorpio Rising"; and the first AAFF traveling tour visits L.A., Berkeley and Paris.
1965 - Local fireworks erupt when the AAFF is accused of showing "pornographic films." According to a program essay by Manupelli, "a secret knock let one film in and out of the locked (projection) booth at the time, delivered from moving automobiles encircling the auditorium. In the event of a raid on the booth, the film being projected would be quickly snipped from the projector and lowered to a waiting conspirator in the audience below, while 'The Easter Story' was threaded in its place."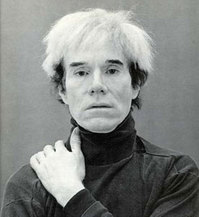 1966
-
Andy Warhol
appears at AAFF with
The Velvet Underground
(with
Lou Reed
and
John Cale
) and
Nico
to perform "Exploding Plastic Inevitable" - for which the artists were reportedly paid $350; and
Yoko Ono
screens "Film No. 1" and "Film No. 4"
1968 - George Lucas screens his student film, 'THX-1138" at AAFF
1972 - From the program of the 10th anniversary AAFF: "Faced with a $2,000 deficit, the FESTIVAL has had to raise the price of admission to $1 per show; $12 for the sixteen show series."
1977 - James Benning shows his abstract meditation on America, "11 x 14"; and Chuck Statler's "In the Beginning Was the End: The Truth About De-Evolution" - the first music video by Devo, containing the songs "Secret Agent Man" and "Jocko Homo" - wins first prize.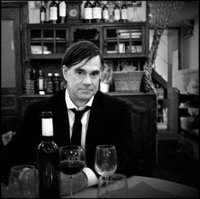 1979
Gus Van Sant
screens a short film, "The Discipline of D.E." for the first time at AAFF.
1980 - Michigan Theater becomes main festival venue.
1982 - First AAFF in which Ruth Bradley presides as director.
1987 - Annette Wilson's turn as AAFF director; Ken Burns premieres "Huey Long" documentary.
1988 - Vicki Honeyman's first AAFF as director - a position she would hold for 15 years.
1992 - 30th anniversary AAFF preceded by 4 day conference called 30 Years and Beyond: Celebrating the Independent Filmmaker.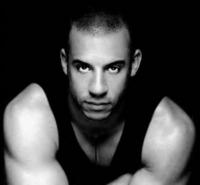 1995
-
Vin Diesel
, who would go on to become a blockbuster action film star, wins an award for his short film "Multi Facial."
2002 - 440 films submitted to the 40th annual AAFF, which still only accepted 16 mm film submissions, and the Fest offers the first public screening of Michael Moore's Academy Award-winning "Bowling for Columbine," in rough cut form.
2003 - New executive director Chrisstina Hamilton presents the 41st AAFF, and the Fest includes 35 mm works for the first time.
2004 - AAFF screens submissions not only in 16mm and 35mm, but in digital and video formats, too.
2005 - New executive director Dan Marano presents 43rd AAFF, which received nearly 2,000 submissions from 30 countries.
2006 - Christen McArdle presides over her first AAFF as executive director, and is soon confronted by a political controversy, when a group of state politicians argue that the content of AAFF's films violates the rules by which it received grants from the state.
2007 - Variety names AAFF one of the Top 10 Favorite Festivals in the world; and AAFF decides not to apply for state funding in order to maintain its artistic integrity. This puts the AAFF in precarious financial circumstances, but in response, organizers launch the Endangered Campaign and raise $75,000 in four months. Also, AAFF, with the help of the ACLU, files a lawsuit in March challenging the constitutionality of vague arts funding restrictions, and in December, the lawsuit is settled, and the State of Michigan agrees to remove the restrictions and adopt language mirroring the National Endowment for the Arts.
2009 - Donald Harrison's first AAFF as executive director.
2012 - 50th anniversary of AAFF brings founder Manupelli - as well as landmark experimental filmmaker Bruce Baillie, whose work was featured at the first AAFF - back to Ann Arbor. 200 films are selected from 2,700 submissions from 70 countries.
Jenn McKee is the entertainment digital journalist for AnnArbor.com. Reach her at jennmckee@annarbor.com or 734-623-2546, and follow her on Twitter @jennmckee.