Posted on
Thu, Oct 28, 2010 : 11:46 p.m.
Bob Dylan sublime and surprising in concert at Hill Auditorium
By Will Stewart
There's such a fine line that separates a really special Bob Dylan performance from just another gig on his endless tour of one-nighters. What kind of mood is the singer in? What instruments does he play on which songs? What's the setlist?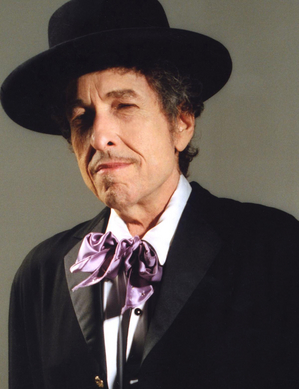 On Thursday at Hill Auditorium, the stars aligned and Dylan and his amazing band delivered a set that transcended even the highest expectations, breathing new life into what can sometimes be tired, old favorites, having fun with a handful of newer gems and unearthing some forgotten treasures.
Sixteen tunes. Nearly two hours. Not a single dull moment.
The surprises came early and were peppered perfectly amid the set. After kicking off with an in-the-pocket "Leopard-Skin Pill-Box Hat," Dylan launched into the long-ignored but brilliant "Señor (Tales of Yankee Power)," which found Dylan singing front and center with only a harmonica.
From there, Dylan switched between keys — mostly in the Hammond organ vein, complete with Leslie speaker — singing and playing harp and strapping on a Stratocaster for only a couple of tunes.
Of the latter, "Simple Twist of Fate" was elegant and stately, with Dylan remaining mostly true to the tune's formal structure. On other tunes, like the recent masterpiece "High Water (for Charley Patton)," he seemed to take delight in deconstructing and reassembling them according to his whim.
As he's wont to do. But on Thursday, Dylan could virtually do no wrong. "Desolation Row" took on a brooding groove, with Dylan's organ fills providing the foundation; "Love Sick" was contemplative and mysterious. "Highway 61," reimagined as a blues shuffle, was eerie and dark.
Only a haphazard "Just Like a Woman" suffered from reinvention, seeming to lose its steam after a verse or two.
So much of the credit belongs to Dylan's muscular, confident band. Led once again by Charlie Sexton, a gifted guitarist who seems to share a musical wavelength with Dylan, this is a band that's able to adapt seamlessly and confidently to any twist or turn he throws at them. They might not always start out in the groove, but they find it quickly and never let it go.
George Recile is a fearless drummer and Donnie Herron provided great textural support on pedal steel, mandolin and fiddle.
Even Dylan, the eternal curmudgeon, broke out in a grin at some of the ways the band responded to his musical prodding.
It's easy to think of Dylan, nearing 70 and still playing one-nighters, in terms of the country and Western singers who go out night after night and put on the same show. In fact, he's more like the blues and jazz artists that he's always more-closely emulated — finding new and inventive ways to approach the same material in the moment, without losing the essence or the meanings of the songs.
On nights like Thursday, when it really works, it's pretty special.
Setlist Leopard-Skin Pill-Box Hat Señor (Tales Of Yankee Power) Just Like Tom Thumb's Blues Just Like A Woman Rollin' And Tumblin' Simple Twist Of Fate Honest With Me Desolation Row High Water (for Charley Patton) Forgetful Heart Highway 61 Revisited Love Sick Thunder On The Mountain Ballad Of A Thin Man (Encore:) Jolene Like A Rolling Stone
Will Stewart is a free-lance writer who covers music for AnnArbor.com.