Posted on
Fri, Dec 18, 2009 : 5:52 a.m.
"Cedar Rapids": An inside look as Hollywood comedy wraps up local shooting
By Jenn McKee
On Wednesday afternoon, Ed Helms, Anne Heche, John C. Reilly and about 10 other actors clustered on one side of the Ann Arbor Clarion Hotel's indoor pool, staring down through the water at seven bricks that each had a letter painted on them.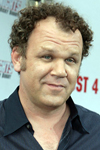 The actors pretended to tease out what the letters might spell when properly unscrambled, with Reilly — dressed in jeans and a sweatshirt that says "Green Bay, Wisc." — yelling out (unprintable) possibilities that were as crude as they were unlikely.
The occasion was the shooting of a scavenger hunt scene for "Cedar Rapids," a feature comedy that's wrapping up its seven-week shoot in the Ann Arbor area this weekend. (AnnArbor.com got exclusive access to Wednesday's shooting, although no photos were allowed.)
One of the actors in the pool scene, Troy's Ian Minicuci, plays Reilly's partner for the scavenger hunt, and Minicuci tells a story of "being discovered" that sounds a little like one of those classic, early-Hollywood, plucked-from-obscurity tales.
"I was at a Halloween party with one of the casting agents for the movie, and we started talking about film and television roles for people with disabilities, and how for whatever reason, the powers that be always throw an able-bodied person (into the role) … rather than using an actual person with a disability to play the part," said Minicuci, who uses a wheelchair.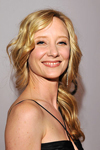 A few days later, the 37-year-old product specialist at General Motors got a call from the agent, asking if he'd like to audition for a part in "Rapids." He read a scene, got the part, and shortly thereafter found himself in front of cameras with John C. Reilly, Anne Heche, Ed Helms, and
Kurtwood Smith
(best known as Red from "That '70s Show").
Wasn't he star-struck? "Briefly, but they're here to do a job, and so am I, and that's how I looked at it," said Minicuci.
Indeed, the mood at the Jackson Road hotel, where much of the filming took place, was warm but businesslike. Cartloads of equipment, monitors, cables, and lights were tucked into every nook and cranny of the hotel's atrium; a handful of crew were hammering a log cabin together in a large banquet room (where a lesbian wedding scene had been filmed the day before); and the doors to several rooms — one of which held racks of costumes — stood open for general use.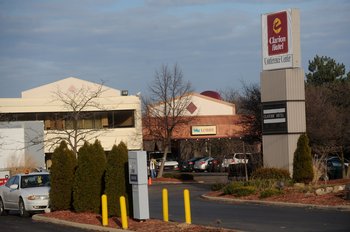 Melanie Maxwell | AnnArbor.com
Clearly, the film's cast and crew had staged a friendly but complete takeover of the facilities, making the hotel into a temporary production studio. Yet ironically, most of the production team have been living elsewhere during the shoot — including Kurtwood Smith, who's been staying in Ypsilanti and occasionally venturing into Ann Arbor during his time off.
"I thought I was going to miss Detroit completely, … the way things were working out," said Smith. "And then on Sunday, I went to (the Detroit Institute of Arts), saw those fabulous Diego Rivera murals, and went to the (Detroit Symphony Orchestra) Sunday afternoon and saw that concert there with 'The Planets.' And everything was just wonderful."
In "Rapids," Smith plays Orrin Helgeson, the head of a professional organization of insurance salesmen that's meeting for an annual convention.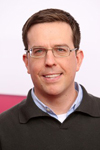 Tim Lippe, played by Helms, is a man who's never really ventured beyond his tiny hometown in Wisconsin when he's sent by his boss (Stephen Root) to the "big city" of Cedar Rapids, Iowa for the convention, leaving his older girlfriend (Sigourney Weaver) behind. When Tim is paired with Heche's character for the convention's goofy, "Amazing Race"-like scavenger hunt, the two get to know each other while scrambling to win the prize.
"It made me laugh out loud while I was reading it," said Smith of the "Rapids" script. "And I thought there was something very true about the characters. … They are all genuinely sweet. You might call me the bad guy of the piece — a pretty small-time bad guy."
Smith views the role as a departure from roles he's generally played in the past, including Red. "I'm generally a gruffer, tougher character in one way or another," said Smith. "(Orrin)'s a pretty milquetoast-y guy."
Smith's been spotted around town during the shoot, but he joked, "I'm not like Ashton (Kutcher) from our show, or Brad and Angelina ... I don't attract crowds, but I have had people come up to me, and they've all been very nice."
Costume designer Hope Hanafin ("500 Days of Summer") has had a similarly positive experience — specifically, with local shop owners.
"What was delightful was to find the richness of the downtown," said Hanafin. "Main Street, State Street, and Kerrytown. … There's a really rich crafts tradition here, which is very helpful, and then I could also get some biker, skull-and-crossbones stuff from Middle Earth. For a town of this size, there are a huge variety of things that are available."
Hanafin, like many people involved with the film, reported doing her Christmas shopping locally, and for the film, she frequented Mathilde's Imports and the Artisan Market at the Farmers Market, among other locales.
"In L.A., I often don't (mention the purchases are for a film), because it's a more hostile environment at this point. But here, I've been very clear not to disguise it, whether I'm at Target or Men's Wearhouse or at Mathilde's, … because I think it's important in this era of tax credits that they know that that's what we're doing."
Regarding the state's tax incentives for filmmakers, "Rapids" producer Jim Burke ("Election") noted that when a scandal caused a freeze on film incentives in Iowa — where the film was originally scheduled to shoot — he and his collaborators scouted not just Ann Arbor but Michigan at large when deciding to move the production. The state incentives have led to a number of major movie shoots in the area.
Yet what brought the crew to Ann Arbor, in the end, was the Clarion Hotel, which had the space to support on-site set-building, as well as the precise the look and feel of the story's intended setting, a Midwest convention center.
"You know, the kind of places in the Midwest that, when you open up the door of the hotel, you smell the chlorine," said Burke.
Screenwriter Phil Johnston (a native Midwesterner from Wisconsin) and Helms approached Burke with "Rapids"' story, and after working on the script for three or four months, the team — which also includes producers Alexander Payne and Jim Taylor — got financing and distribution from Fox Searchlight and hired director Miguel Arteta ("The Good Girl" and the partly locally shot "Youth in Revolt").
"We wanted the interpretation of this material to be more affectionate toward its characters," said Burke. "Not making fun of being from the Midwest, but having fun with them. … Miguel's not from the Midwest, … but he has this way of being sweet and loving toward the characters that makes all the difference."
Burke noted that he and his producing partners are interested in telling stories with seemingly small stakes, remarking that "Rapids" is "the story, if you condense it down, of an insurance man who goes to a convention in Cedar Rapids. I mean, it doesn't sound all that thrilling. But it's very real and very relatable. And I think that even though it is at times heightened, many people will see themselves in one of these characters."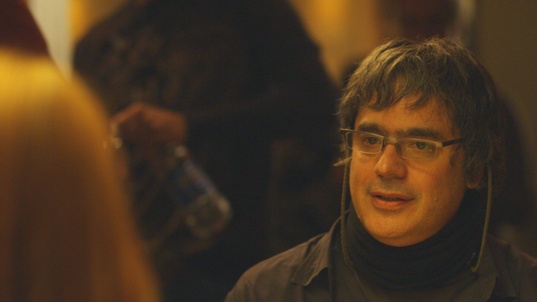 Photo by Chuy Chavez/Fox Searchlight
Arteta, meanwhile, is back in Ann Arbor after shooting a crucial car crash scene in town last year for "Youth in Revolt," scheduled for a January 9, 2010 release.
"We have (production assistants) who, it was their first time on a film set (for "Revolt"), and now, a year and a half later, they're experts, because they've been working constantly," said Arteta. "It's been excellent making a whole movie here. Ann Arbor is a super-friendly town, very pretty, and Zingerman's can make anyone happy." What interested Arteta in "Rapids" was its premise. "I love the idea of a guy that's never been out of his hometown of 1,000 people, and … being terrified of being sent to a city of 100,000 people, Cedar Rapids," said Arteta. "To him, it's like his boss is saying 'You have to go climb Mount Everest.' So I love making a big deal out of a small world."
Jenn McKee is the entertainment digital journalist for AnnArbor.com. Reach her at jennmckee@annarbor.com or 734-623-2546, and follow her on Twitter @jennmckee.