Posted on
Thu, Jun 21, 2012 : 3:01 p.m.
Check out the Ann Arbor Book Festival and the many outdoor entertainment options
By Ann Dwyer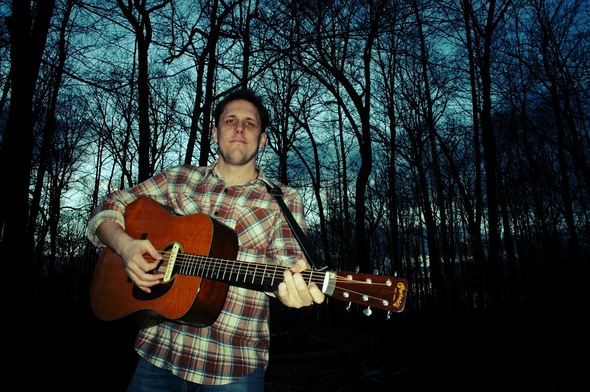 Courtesy photo
MUSIC
The AnnArbor.com Summer Concert Series on Friday will feature Jonathan Ponder. Noon-1 p.m. Bring your lunch and enjoy the sounds of summer. Ponder sings, plays guitar, and writes songs. His songs are grown from Texas and Midwest storytelling roots, a suburban California upbringing, Pacific Northwest college years and his many life experiences. Free. On the patio on the corner of South Fifth Avenue and East Liberty Street in downtown Ann Arbor.
BOOKS
The "Ann Arbor Book Festival" will be held at various locations. Friday, 4:30-11 p.m. and Saturday, 10 a.m.-10 p.m. There are a host of activities associated with the Ann Arbor Book Festival this year, in downtown Ann Arbor and on the U-M central campus Diag area. Events include a book crawl and appearances by Adam Mansbach, author of "Go the F*** to Sleep," and Christopher Paul Curtis, Newbery award winning auhor of many notable childrens books. Get complete details at: aabookfestival.org. Most events are free.
FOOD
In honor of "Singin' in the Rain"'s 60th anniversary, and the 100th birthday of the film's star, Gene Kelly, Paesano Restaurant will host a special benefit celebration on Friday. 6:30 p.m. Kerry Kelly Novick, Kelly's daughter and one of the founders of Allen Creek Preschool, will be the special honorary guest. There will be a cocktail reception followed by a sit-down dinner featuring some of Gene Kelly's favorite Italian dishes, paired with matching wines. Tickets are $50, with all proceeds going to Allen Creek Preschool in Ann Arbor. Space is limited and reservations are required on a first come basis. Call the restaurant at 734-971-0484 or find out more at paesanosannarbor.com. Paesano Restaurant is located at 3411 Washtenaw Ave., just west of US-23, Ann Arbor. Read about it here.
THEATER
"Shakespeare in the Arb" wraps up on Sunday, so be sure to go. This year, see "The Merry Wives of Windsor" at Nichols Arboretum, Thursday-Sunday. Box office opens at 5:30; shows are 6:30-9 p.m. Stroll through the Arb while enjoying the Bard. $15/ Matthaei-Nichols members; $10/ students with ID; $20/ adults 19 and over; $17/ seniors 62 and over; $10/ children and youth 5-17; free/ kids 5 and under. The Arb is at 1610 Washington Heights, Ann Arbor. 734-647-8986. Read the review here.
THEATER
Get more Shakespeare in the outdoors when Blackbird Theatre presents "MacBeth" in the West Park Band Shell. Fridays & Saturdays through June 30, at 7 p.m. A prominent and loyal military leader is corrupted and driven to murder. When a trio of witches issue him a dark prophesy, his dark ambitions lead to his brutal destruction. Contains violence, sexuality, and adult themes intended for mature audiences only. $15. $10 for students. Buy tickets at the door. Cash or check only. West Park is at 215 Chapin St., Ann Arbor. 734-994-2780. Read the preview article here.
MUSIC
Singer-songwriter Jetty Rae will perform at the Barton Hills Country Club and Golf Course on Friday. 7 p.m. Rae has shared the stage with Sarah McLachlan, Miranda Lambert, and Courtyard Hounds at Lilith Fair in Detroit. MTV.com interviewed her for their 'Needle In The Haystack' series, and her song 'I Love You,' was selected for a free download of the week and featured on their up-and-coming artist blog. So be sure to catch her locally while you can. No admission charge; price of food purchases. BHCC is at 730 Country Club Road, Ann Arbor. 734-663-8511.
MUSIC
The annual "Great Lakes Chamber Music Festival Minifest" returns to the Kerrytown Concert House. Friday, 8 p.m. and Sunday, 2 p.m. This year's festival theme, White Nights, will highlight composers of Russian and Scandinavian descent, including Stravinsky, Prokofiev, and Rachmaninoff. Go to www.kerrytownconcerthouse.com for more information. Ticket reservations are strongly recommended and are available by phone at 734-769-2999 or online. $5-$30. Guests receive and pay for tickets at the door on the evening of the performance. The KCH is at 415 N. Fourth Ave. Ann Arbor. 734-769-2999. Read the preview article here.
FOOD
Take a "Golden Wine Tour" starting at the Real Seafood Co. on Saturday. Noon-5:30 p.m. Enjoy tastings at three Michigan wineries hosted by a Golden tour guide. $60 and up. Prices vary by event. Learn more at www.goldenlimo.com/winetours or by calling 800-300-5151. Real Seafood is at 341 S. Main St., Ann Arbor. 734-769-7738.