CONCERT PREVIEW
Chenille Sisters marking 25 years of harmony at The Ark
Posted on Wed, Sep 22, 2010 : 11:31 a.m.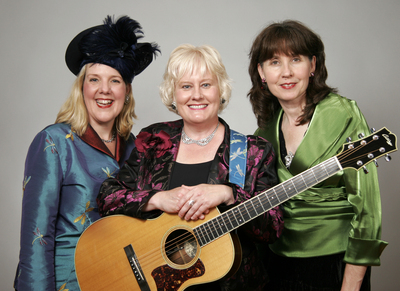 The Chenille Sisters, Ann Arbor's much-loved harmonizing acoustic trio, will celebrate 25 years of performing together during a concert at The Ark on Saturday.
Says The Ark, "The Chenille Sisters are a little bit Andrews Sisters, a little bit Supremes, and a little bit Roches, with honeyed harmonies from bygone days and a big dose of modern attitude and zany humor. Every show they do around town these days is a bit of a party, and if you've never experienced one, a splendid time is guaranteed for all."
The group —Â the non-related Connie Huber, Cheryl Dawdy and Grace Morand — first performed together on March 17, 1985, at Old Town on Liberty Street, Morand noted in an email —Â "so we are counting this as our 25 1/2."
Since then, the group has enjoyed a national reputation for sparkling harmonies, creative song choices and a great sense of humor.
Show time is 8 p.m. Saturday at The Ark, 316 South Main Street; doors open at 7:30. Tickets ($20) are available from The Ark box office (with no service charge); Michigan Union Ticket Office, 530 South State Street; Herb David Guitar Studio, 302 East Liberty Street; or Ticketmaster.com.