Posted on
Fri, Dec 11, 2009 : 5:46 a.m.
Same cause, different focus on Sunday at annual Concert for Peace
By Roger LeLievre
For the eighth year in a row, some of the top names in local music will donate their talents for the annual Concert for Peace. The event, Sunday at The Ark, is sponsored by Michigan Peaceworks and is a benefit for the local activist group.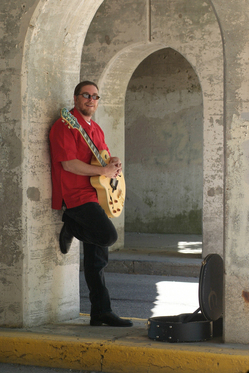 Smokin' Sleddog Records
Scheduled to perform are such familiar names as
John Latini
,
Misty Lyn
,
Dave Boutette
,
Dick Siegel
, the
Jay Stielstra Trio
, Laz and Friends (
Laz Slomovits
with Eric and Lori Fithian), (
Community High
student) Ryan Shea and his band, Tony Morgan (Michigan Peaceworks youth coordinator), Mr. B,
La'Ron Williams
,
Madcat and Kane
,
Jo Serrapere
,
Annie and Rod Capps
,
FUBAR
and
Billy King
.
Chris Buhalis will handle the M.C. duties as well as perform. Buhalis, who has been organizing the event since its inception (with the help of Brian Lillie and Geoff Michael early on), said that over the years the focus has changed.
"The first one we did was before the war in Iraq started and we were trying to prevent it. Now the focus is more trying to get us out of these combat situations, or whatever it is they are calling it," he explained.
The concert, Buhalis added, is not all protest music. "People play what they feel is appropriate. Some of the songs are overtly political, some are not. It's just a matter of whatever everybody feels artistically they want to add to the mix."
Listen to a playlist of artists performing at the 9th annual Concert for Peace:
Laura Russello, Michigan Peaceworks' executive director, said the concert is the group's biggest yearly fundraiser and the money it brings in, usually around $6,000, is critical to the group's mission.
"This really helps sustain our budget for the year," she explained. "And it gives activists an opportunity to come together and do something really fun, because a lot of the things we deal with are heavy subjects. This is a feel-good, holiday type of event."
Besides money, the concert helps raise awareness about how individuals can get involved in the cause of peace.
"We have all of our merchandise and pamphlets available and we have places where people can sign up to help become volunteers. We do announcements at the beginning about things we've been doing and ways that people can get involved," Russello added.
She said the concert has been growing in terms of participants each year.
"There's more and more support for what we are doing. The musicians all volunteer their time; we're really lucky," Russello said.
For those not familiar with the acts on the bill, folk, rock and bluesman Latini was 2009 and 2008 Detroit Blues Challenge winner. Misty Lyn plays gothic indie folk, while Dick Siegel is a local guitar hero known for songs such as "Angelos" and anti-George Bush tune "Fighting for King George."
The Jay Stielstra Trio (Stielstra, Judy Banker and John Sayler) excels at playing Michigan-centric songs in the folk/country style. Laz Slomovits is one-half the local duo Gemini, Mr. B is the king of boogie-woogie piano around these parts, Williams is a noted storyteller, while Madcat and Kane are an aces harmonica/guitar duo.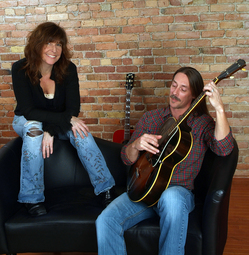 Maynard Music
Serrapere's songs reflect her love of American roots music, Chelsea-based husband and wife duo Rod and Annie Capps play Americana/folk tunes, FUBAR is a local folk rock band, and Billy King was awarded the Grand Prize in the Great Lakes Songwriting Contest in 2007.
Buhalis said the Concert for Peace is not only important on a broader scale, it is also important to him personally. "It affirms my faith in a lot of things every year — it's a great gathering of the local community, the peace community and the music community. It's just a really nice event," he explained.
The cause, he added, is not new.
"The peace movement has been around a long time, almost as long as war, I would imagine. We're trying to keep people focused."
Roger LeLievre is a freelance writer who covers music for AnnArbor.com.
PREVIEW 8th Annual Concert for Peace Who: Chris Buhalis, John Latini, Misty Lyn, Dave Boutette, Dick Siegel, Jay Stielstra Trio, Laz and Friends, Ryan Shea, Tony Morgan, Mr. B, La'Ron Williams, Madcat and Kane, Jo Serrapere, Rod and Annie Capps, FUBAR and Billy King. What: For the eighth year running, many of southeastern Michigan's top musical talents donate their time and tunes to this event, presented by Michigan Peaceworks. Where: The Ark, 316 S. Main St. When: Sunday, Dec. 13, 7 p.m. How much: $20 (students, $15). Tickets are available at the Michigan Peaceworks office (120 1/2 W. Liberty St.), Ticketmaster outlets, Herb David Guitar Studio (602 East Liberty Street) and Fourth Avenue Birkenstock (209 North Fourth Avenue).