Posted on
Tue, Oct 30, 2012 : 2:09 p.m.
Ann Arbor based Fair Food Network receives $100,000 grant from Paul Newman's foundation
By Jessica Webster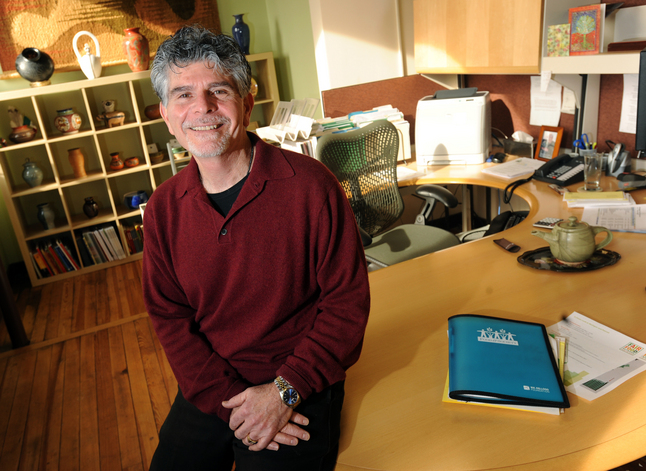 AnnArbor.com file photo
The Ann Arbor based
Fair Food Network
has received a $100,000 grant from The Newman's Own Foundation, a philanthropic wing of late actor Paul Newman's food company.
Fair Food Network was recognized for its work in connecting low-income families with fresh, locally-grown produce through their Double Up Food Bucks program. Double Up Food Bucks offers a dollar-for-dollar match when low-income consumers use Bridge Cards to pay for food at farmers markets and other sites across Michigan.
"This grant will allow for an expansion of our mission to provide greater access to healthy and sustainable foods to under-served low-income Michigan communities," said Fair Food Network Outreach and Communications Specialist Lucinda Kurtz.
Double Up Food Bucks began as a test in Detroit in 2009, and in the just over two years since its launch has spread out to more than 100 sites across Michigan.
"We started in Detroit, then spread to Ann Arbor, then Battle Creek, Kalamazoo ... now we're in Traverse City. We're kind of moving out from the center," said Kurtz.
In many cities the program works in conjunction with regularly scheduled farmers markets. But in some areas, either because the city lacks a farmers market or because, in the case of Detroit, the city is so large and transportation is limited, Fair Food Network has worked to designate non-traditional pick-up and drop-off sites where low-income families can use their Bridge Cards and the Double Up Food Bucks program to purchase food.
"Sometimes it's a library or some other designated drop-off location," said Kurtz. "In Detroit, we've partnered with Peaches and Greens, a mobile truck that drives up and down various streets in Detroit and allows neighborhood folks to be able to go out into the street and purchase fresh fruits and vegetables with their bridge cards." But as with any program of this sort, providing services is only half the battle. Consumer awareness is the other half of the picture.
"Awareness is absolutely, positively key to the whole strategy. From the very inception of the Double Up Food Bucks program, the outreach to the community has been an absolutely essential - not tangential strategy," said Kurtz. "This is not a 'if you build it they will come' situation. Instead we need to educate people so they know to come and use the program."
And they do, through billboards, public service announcements, flyers, direct mail, radio, Facebook and Twitter. "We use every opportunity. Old school and new school," joked Kurtz. The organization also partners with local chefs to put on demonstrations to teach program participants how to cook with the fresh produce they are purchasing.
For now, Fair Food Network and the Double Up Food Bucks program are funded by private donations and grants like the one they just received from Newman's Own Foundation. But the organization has an eye on the Farm Bill that's in front of Congress, likely up for a vote after the election.
"Very shortly we are going to be coming out with a cluster evaluation of our partnerships with other organizations," said Kurtz. "We're hoping to find ways to change policies at a national level from what we've learned from what we've been able to do here. In the Farm Bill, there is a specific line item in the senate version: $ 100 million to a Double Up Food Bucks type program."
With government funding, Fair Food Network hops to have a far more extensive reach.
"Programs like this can improve the economy," said Kurtz. "Not only do people get access to nutritious,local sustainable food, but local farmers also benefit. It improves local communities. This is about community building. It's a win-win situation."
Jessica Webster leads the Food & Grocery section for AnnArbor.com. Reach her at JessicaWebster@annarbor.com. You also can follow her on Twitter or subscribe to AnnArbor.com's email newsletters.