Posted on
Mon, Jan 7, 2013 : 10 a.m.
Make your plans now for Ann Arbor Restaurant Week
By Jessica Webster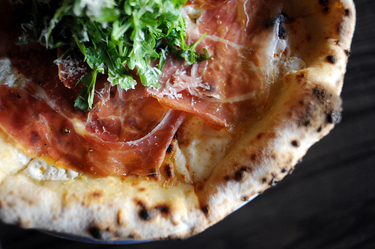 Melanie Maxwell | AnnArbor.com
Editor's note: The ending date for Restaurant Week has been corrected in the following article.
The easiest way to stick to your New Year's resolutions is to make them something attainable and enjoyable. Cheating, you say? Maybe. But why not make a resolution to try more, explore more, and taste more?
With me so far? Then boy do I have good news for you. Ann Arbor Restaurant Week is nearly upon us. Here's our chance to sample food from 52 participating Ann Arbor eateries, all offering prix fixe lunch and dinner menus, Jan. 20-25.
I spoke with Maura Thomson, director of the Main Street Area Association, the organization behind this semiannual event. She's excited about the event and the number and variety of restaurants involved.
"We have more restaurants than ever. I want to say last January I think we had 46. And we're up to 52. But I'm super excited about some of our new participating restaurants."
New eateries on the scene have jumped on the promotion, including Lena, Isalita, and Grand Traverse Pie Company.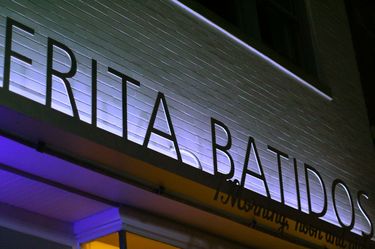 Jessica Webster | AnnArbor.com
This year we've also got some veteran restaurants joining the fray, including Frita Batidos. This is the first year that chef and proprietress Eve Aronoff is participating in Restaurant Week, and her mantra appears to be: "go big or go home."
Thomson explains: "She is going to do two separated menus for Restaurant Week. She will offer food from the Frita Batidos menu with two for one pricing for lunch and dinner. But she will also be showcasing an eve-inspired menu at dinner."
That's right, friends. Head over to Frita Batidos at dinnertime during Restaurant Week and you'll get a taste of favorites from the late, lamented eve the restaurant. We're talking inspired nachos and pot de creme here. You can see the menu for Frita Batidos and all of the other participating restaurants on the Restaurant Week site: www.AnnArborRestaurantWeek.com.
Regular Restaurant Week goers will notice that the price has jumped $3 this year, with lunches priced at $15 and dinners at $28. I asked Maura Thomson about it.
"We started (Restaurant Week) in June 2009, and until now we've kept the price consistent. But I think people are all aware that food costs have gone up considerably. We wanted to keep up the quality and integrity of the event," said Thomson.
"We didn't want restaurants not showing their best because they were constrained by higher food costs. The point of it is to introduce people to the best food we have here in Ann Arbor."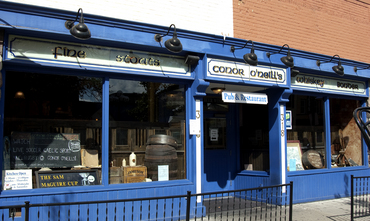 The good news for diners is that with this price increase, more restaurants have the flexibility to offer two-for-one pricing, so good deals are to be had. A total of 23 restaurants will have two-for-one specials at lunch and dinner, with another handful offering just reduced lunch specials.
The best deals, perhaps, are to be had at Grand Traverse Pie Company and Jazzy Veggie, where both lunch and dinner are just two for $15.
Planning your trips out for your first Ann Arbor Restaurant Week experiences? Here are a few tips I've picked up over the years:
1. Make a reservation. According to Maura Thomson, some restaurants are already reporting heavy reservations for the week. Make your call as soon as possible to get in to your favorites.
2. Don't forget that, with a few exceptions, drinks are not included in the price. Make sure to allow for that in your budget.
3. Even with reservations, plan to spend a little longer waiting, whether it's for a table or for your food. Other than Art Fair, this is as busy as most restaurants find themselves, and even the best preparations sometimes go awry.
Here's my most important tip: be generous. Waitstaff are working hard, often for checks much lower than usual. You're getting a good deal on your meal; try to budget enough to be fair with your tip.
The full list of participating restaurants: Amadeus Restaurant, Arbor Brewing Company, The Arena, Argiero's, Bandito's California Style, bd's Mongolian Grill, The Black Pearl, The Blue Nile, The Blue Tractor, Cafe Felix, Carlyle Grill, Carson's American Bistro, The Chop House, Conor O'Neill's, The Original Cottage Inn, The Earle, Frita Batidos, Gandy Dancer, Grand Traverse Pie Company, Grange Kitchen & Bar, Gratzi, Grizzly Peak, Isalita, Jamaican Jerk Pit, Jazzy Veggie, Jolly Pumpkin Cafe & Brewery, Lena, Logan, Mahek, Mani Osteria & Bar, Marnee Thai Restaurant, Mediterrano, Mélange, The Melting Pot, Metzger's, Mercy's, Miki Japanese Restaurant, Old Town Tavern, Pacific Rim, Palio, Prickly Pear Cafe, The Quarter Bistro, The Ravens Club, Real Seafood Company, Satchel's BBQ, Sabor Latino, Sava's on State, Seva, Shalimar, Silvio's Organic Pizza, Vinology Wine Bar & Restaurant, and Weber's Restaurant.
Jessica Webster leads the Food & Grocery section for AnnArbor.com. Reach her at JessicaWebster@annarbor.com. You also can follow her on Twitter or subscribe to AnnArbor.com's email newsletters.