Posted on
Thu, Jan 10, 2013 : 2:39 p.m.
The Week in Beer: Beer? Yes, beer
By David Bardallis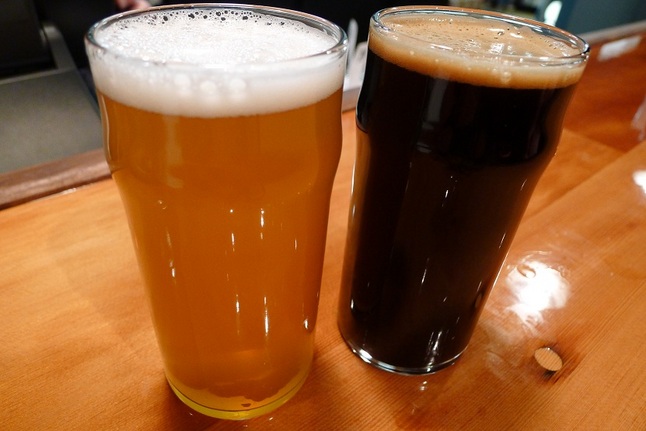 David Bardallis | Contributor

This is normally where the clever, pithy introduction to this column goes, but due to a protest against the recently passed right-to-work legislation in Michigan, the union employee who usually writes this is unavailable. Aw, man. What to do? Er, ah, hmmm. Beer? Yes, beer.
Beer
!
Thursday, Jan. 10
>> Yummy, malty, dark beers — more than two dozen of them tonight from 7-9 p.m. at Arbor Brewing, 114 E. Washington, at the Porters and Browns Tasting. Tickets are $30 at the door, if available, and include plenty of delicious beer, an appetizer buffet, and a raffle for glassware, T-shirts, hats and other beer booty.
>>The beer rush is on at Chelsea. Oh, you didn't know? Start by reading about my visit to the Chelsea Alehouse, which opens again today at 3, here. Then you might want to check out the Liberty Street Brewing tap takeover going on across the parking lot at the Jet's Pizza Sportsroom, 506 N. Main. I still don't have a list of drafts, but most likely you'll be able to try staples like The American IPA, Red Glare Amber Ale, and Steamy Windows California Common Ale, all of which are rad.
Sunday, Jan. 13
>> You like Bell's Hopslam Ale? How about writing poetry? Try your hand (and mouth) at both at the Tap Room, 201W. Michigan, beginning at 6 p.m., when the mic is all yours to express your love for the big, bad, hoppy seasonal brew. First, second, and third place prizes will be awarded for the best three Hopslam odes, as judged by a crack panel of literary experts (read: me, and maybe someone else). Also on tap: This One Goes to 11 Ale, Best Brown Ale, and Captain Spontaneous Dry-Hopped Pale Ale.
Tuesday, Jan. 15
>> The West Coast comes to Ashley's, 338 S. State, when Lagunitas Brewing takes over nine taps with beers from Petaluma, Calif. Prepare your taste buds for: IPA, Pils, New Dogtown Pale Ale, Little Sumpin' Wild Ale, Hop Stoopid Ale, Maximus IPA, Imperial Stout, Brown Shugga Ale, and Lagunitas Sucks Ale (yes, that's really the name). The hounds are released at 6 p.m.
Notes on the Napkin
David Bardallis is a freelance writer and editor, blogger, bon vivant, and man about town. Visit "All the Brews Fit to Pint" at AnnArborBeer.com, follow @allthebrews on Twitter, or join the "All the Brews Fit to Pint" Facebook page. Email your beer-related thoughts to annarborbeer@gmail.com.