Posted on
Mon, Nov 5, 2012 : 1 p.m.
Zingerman's opens new addition, plans to add more than 60 jobs over 5 years
By Jessica Webster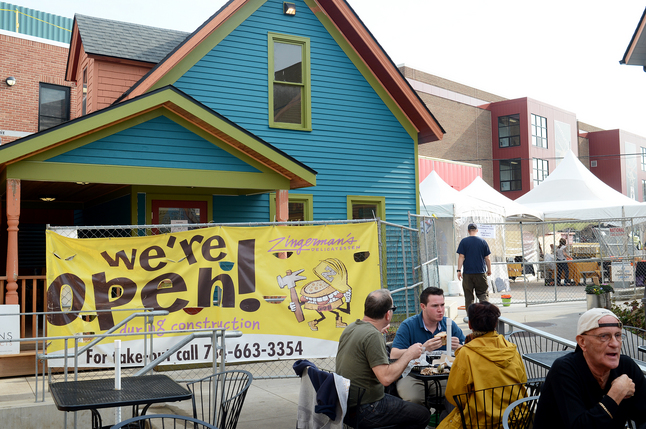 Melanie Maxwell | AnnArbor.com
After two weeks of
invitation-only dress rehearsals
, Ann Arbor's
Zingerman's Deli
opened its new 10,000 square foot addition to the public last week,
as Sylvia Rector writes
in The Detroit Free Press.
As AnnArbor.com reported two weeks ago, the $6.7 million addition, which is set back between the original deli building and Zingerman's Next Door, more than doubles the indoor seating capacity. Zingerman's Deli managing partner Grace Singleton predicts that the expansion will lead to the company hiring an additional 60 or more employees.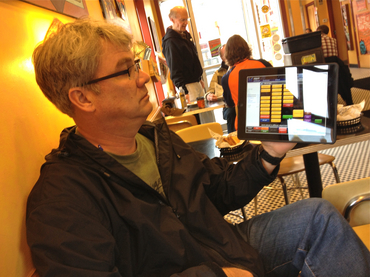 Jessica Webster | AnnArbor.com
The Free Press reports that the new, open kitchen in the addition and the catering and prep kitchen in the basement quintuples the deli's cooking space.
The deli staff is also testing a new tablet-based ordering system in place of the old handwritten order pads. Food orders are now transmitted directly to computer screens in the kitchen.
When it is completed in early 2013, the new building will be connected to the original deli building by a glass atrium.
You can read the full story on the Free Press site.
Jessica Webster leads the Food & Grocery section for AnnArbor.com. Reach her at JessicaWebster@annarbor.com. You also can follow her on Twitter or subscribe to AnnArbor.com's email newsletters.