Posted on
Fri, Dec 11, 2009 : 8:24 a.m.
Katie Geddes & Friends play Green Wood tonight
By Kevin Ransom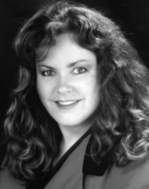 On concert night at the
Green Wood Coffee House
,
Katie Geddes
is almost always playing hostess — because she's the one who books and organizes Green Wood's concert series.
But one night a year (more or less), she gets to do a show of her own. And this year, that night is tonight, as she presents the "Katie Geddes and Friends" program — wherein Geddes showcases her impressive vocal talents in various configurations: singing solo, singing in a country-folk ensemble, and singing in a female folk-pop trio.
The country-folk group is Matt Watroba's Jukebox Folk Quartet, which, in addition to Watroba and Geddes, includes David Mosher and Bud Michael. The quartet focuses on the country side of folk music, lending their winsome harmony vocals to covers of vintage tunes by the legendary likes of the Louvin Brothers, the Delmore Brothers, Hank Williams and Roger Miller — as well as a few Watroba originals. Watroba, Geddes and pals pursued this same country-folk sound on his "Jukebox Folk" album a few years ago, a disc that was produced by Mosher, the talented mandolin / guitar picker and fiddler for the Raisin Pickers.
In the female trio, All About Eve, Geddes is joined by Debra Gerber and Deb Wood. The three employ their close-harmony vocal arrangements to traditional and contemporary folk tunes, as well as to pop and gospel songs, accompanied by John Goodell on piano and Dan Reynolds on guitar.
On her own, Geddes is equally versatile — she sings traditional and contemporary folk, country-folk, gospel and pop tunes. When not doing her own gigs, she's also been known to "moonlight" by lending her harmony vocals to singers like Watroba and the folk-rock hero Melanie.
"As much as I love to sing in any situation, I prefer to sing with others, compared to singing by myself," says Geddes, who does indeed seem to be a natural-born harmony singer. "And it seems like each line-up or group has a different flavor — what I do by myself doesn't sound anything like what I do with Matt, which doesn't sound anything like what I do with the girls."
The way the show is constructed, Geddes will kick things off by singing a few songs by herself, backed on piano by Goodell. Then she'll sing a couple of tunes backed by Mosher and Reynolds. The Jukebox Folk Quartet follows.
Mosher will also perform a few songs, and All About Eve brings it all home to close the show.
All About Eve's signature move is to stack their harmonies "on covers of songs that didn't have vocal harmonies on the original versions," says Geddes — "like 'Let it Be,' (Bob Dylan's) 'Forever Young' and Mary Gauthier's 'Mercy Now.'"
Meanwhile, Geddes is in the process of finishing a new CD, produced by Mosher, that she hopes to release in early 2010. "It's about two-thirds done," she says. It's an all-covers effort, including Chuck Brodsky's "We Are Each Other's Angels" — "one of my favorite songs," says Geddes — plus Eric Clapton's "Promises" a duet with Mary McCaslin on the country classic "Hello Stranger" (Emmylou Harris's version is probably the best-known), and "Fallin'."
"Fallin'" was "a No. 1 hit single for LeBlanc and Carr in 1978," notes Geddes. The version on her disc features Massachusetts folk singer-songwriter Don Henry on guitar and vocals
For one track on the CD — a cover of "Somethin' Stupid," the playfully cornball '60s hit by Frank and Nancy Sinatra — Geddes recruited Michael Johnson (of '70s "Bluer than Blue" fame) to handle lead-vocal and guitar chores. Another cover is a countried-up version of the Beatles "I've Just Seen A Face."
"That's one thing I really like to do — take perfectly good songs and countrify them," says Geddes with a laugh. "On 'Promises,' we even added some yodeling."
PREVIEW Katie Geddes and Friends Who: Ann Arbor singer Katie Geddes — solo, in a trio and in a country-folk ensemble. What: A mix of folk (traditional and contemporary), pop, classic-country and gospel tunes, many of them marked by rich vocal harmonies. When: Tonight, 8 p.m. Where: Green Wood Coffee House, in the First United Methodist Church Green Wood, 1001 Green Road How much: $15 Details: 734-665-8558 / Green Wood Coffee House web site
Kevin Ransom is a free-lance writer who covers music for AnnArbor.com. He can be reached at KevinRansom10@aol.com.