Posted on
Thu, Jun 13, 2013 : 10:27 a.m.
Musician injured in traumatic accident two years ago to play recital at the Kerrytown Concert House
By Ann Dwyer
Back in 2011, Alicia Doudna and her fiance Andrew Kratzat were involved in a serious accident in which a semi truck attempting to avoid stopped traffic swerved into the car driven by the couple. Both talented musicians, both critically injured by the accident with traumatic brain injuries.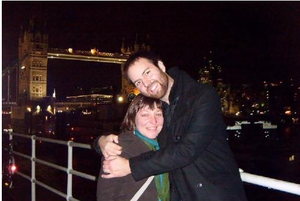 While Kratzat remains under care, yet steadily improves, Doudna—who is also still recovering—will play at
Welcome Back! to a Friend Of The House
at the Kerrytown Concert House.
The lineup will include Doudna on violin; Hannah Shields on piano; Annie Fullard on violin; Nelson Lee on violin; Meg McDonough on violin; Stephanie Fong on viola; Rebecca Albers on viola; Dan McDonough on cello and Mary Ann Ramos on cello.
The Program: Wolfgang Amadeus Mozart - Sonata in B, KV 464
Schubert - Notturno - D.897 -Adagio
Antonin Dvo?ák- Romance in F minor, Opus 11
Felix Mendelssohn - Octet in E-flat major, Opus 20

Come celebrate this young woman as she continues on the road to recovery.
Sunday, June 16, 2013. 3 p.m. $5-$25. 415 N. Fourth Ave., Ann Arbor. 734-769-2999.