Posted on
Wed, Jul 25, 2012 : 6:52 a.m.
The Penny Seats presents 'She Loves Me,' and 'Office Hours' is at the Carriage House Theatre
By Carla Milarch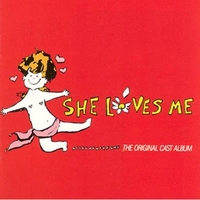 Around 1956, lyricist
Sheldon Harnick
met composer
Jerry Bock
, forming "what is arguably the most important musical partnership of the '60s." Over the years, the Tony and Pulitzer Prize winning team would write 9 musicals together, including "She Loves Me" and "Fiddler on the Roof" - both featured in this week's listings.
Both musicals feature brilliant music and lyrics, and while "Fiddler" is the more well-known piece, "She Loves Me" is almost universally beloved by theater folks and musical theater aficionados. The charming chamber musical, featuring delightful songs like "Vanilla Ice Cream" and of course the popular titular tune, opened in 1963. Despite several Tony nominations, it was eclipsed by the blockbuster "Hello Dolly" that year. It subsequently closed after a short run. Over the years however, it has developed an almost cult-like following, with an old-fashioned love story and catchy tunes that stand the test of time.
You see? Even I'm waxing poetic about this darling little piece. I'll be willing to bet after seeing it, you will too.
***
Show:
"Pretty Fire" by Charlayne Woodard, through August 4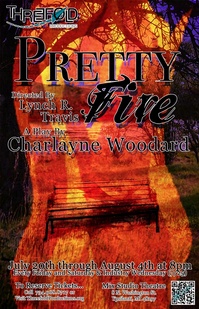 Company:
Threefold Productions
Type of Company: Pre-professional
Recommended ages: 16+
Venue/location: Mix Performance Space, 130 W. Michigan Ave., Ypsilanti
Description: The show follows one woman's struggle to find her voice in a small suburb of New York during the Civil Rights era. Woodard's one-woman show is a non-traditional theatrical piece, separated into a series of short vignettes that transports audiences back home, wherever that may be. http://www.annarbor.com/entertainment/ypsilantis-threefold-productions-to-present-pretty-fire-and-the-pillowman/
Fun fact: This humorous and touching one-woman tour de force won NAACP Theatre Awards for Best Play and Best Playwright.
For tickets and information: www.threefoldproductions.org
***
Show: "Office Hours" by Griffin Johnson, through August 4th
Company: Carriage House Theatre
Type of Company: Pre-professional
Venue/location: Carriage House Theatre, 541 Third St, Ann Arbor
Recommended ages: 12+
Description: His college may be deep in debt, but so far Professor Stephen Steinway, the chair of philosophy, has kept his department afloat in spite of lazy undergrads, Machiavellian grad students, ham-handed administration, and the looming menace of romance - which is why it feels so unfair when he discovers that the department is being sold to a mysterious financial corporation and its sociopathic CEO. As Professor Steinway struggles to keep the sludge of business out of his ivory tower, his well-kept department quickly goes mad around him in a caustic black comedy about love, language, politics, fish, and whether it's ever safe to cast the first stone when you call someone a parasite. http://www.annarbor.com/entertainment/carriage-house-theatre-announces-summer-2012-lineup/
Fun fact: This is a world premiere play by Ann Arborite Griffin Johnson, a graduate of Community High School.
For tickets and information: carriagehousetheatre.weebly.com, or CHTheatreA2@gmail.com.
***
Show: "She Loves Me" Book by Joe Masteroff, Music by Jerry Bock and Sheldon Harnick, through August 11
Company: The Penny Seats Theatre Company
Type of Company: Pre-Professional
Venue/location: West Park bandshell, Seventh Ave., between Huron and Miller
Recommended ages: All ages
Description: "She Loves Me" is a beloved 1963 Broadway musical written by a trio of the genre's best composers. It tells the story of two workplace rivals who spend their days bickering and their nights falling in love as secret pen pals, while their quirky coworkers deal with a spate of other problems. The show is based on the play "Parfumerie," by Miklos Laszlo, which was also adapted cinematically three times: "The Shop Around the Corner," with Jimmy Stewart and Margaret Sullavan; "In the Good Old Summertime," with Judy Garland and Van Johnson; and "You've Got Mail," with Tom Hanks and Meg Ryan. http://www.annarbor.com/events/penny-seats-theatre-company-presents-she-loves-me/
Fun fact: Lyricist Sheldon Harnick often took walks while composing. Legend has it he was nearly run over by a bus while walking around trying to come up with lyrics to the fast-moving, "Tonight At Eight," featured in the first act of the show.
For tickets and information: www.pennyseats.org or 1-800-838-3006. Special ticket offer: Find the Penny Seats ad in the Observer and get $1 every ticket! Picnic meals are also available for pre-order via their website, and their catering partner, What's Cooking Ann Arbor. Picnicking begins at 5:30pm, 90 minutes before show time.
***
Show: "Fiddler on the Roof" music by Jerry Bock, lyrics by Sheldon Harnick, book by Joseph Stein, through August 12th
Company: The Encore Musical Theatre Company
Type of Company: Equity Special Appearance and non-Equity
Venue/location: The Encore Musical Theatre Company, 3126 Broad Street, Dexter
Recommended ages: All
Description: In the village of Anatevka, Tevye, a poor dairyman, tries to instill in his five daughters the traditions of his tight-knit Jewish community in the face of changing social mores and the growing anti-Semitism of Czarist Russia. Rich in historical and ethnic detail, the beloved show has touched audiences around the world with its humor, warmth, and honesty. http://www.encoremichigan.com/article.html?article=6348
For tickets and information: www.theencoretheatre.org, 734-268-6200
Special ticket offer: Preview Thursday on July 12th, with all tickets $18.
***
Show: "On Golden Pond", by Ernest Thompson, through September 1
Company: Purple Rose Theatre Company
Type of Company: Professional Equity (SPT)
Venue/location: 137 Park Street, Chelsea
Recommended ages: 13+ (some mature language)
Description: This charming love story follows Ethel and Norman Thayer as they return to their summer home in Maine. Their respite is interrupted by the unexpected arrival of their estranged daughter, her fiancé, and his teenage son. Over the course of the summer, an unlikely friendship develops between Norman and the boy, which sparks a renewed zest for life in the Thayer family. In the twilight years of marriage, Ethel and Norman rediscover the joy and romance of every day living. http://www.mlive.com/entertainment/jackson/index.ssf/2012/07/review_purple_roses_on_golden.html
Fun fact: Apprentice, Katherine Nelson, composed the melody for the camp song that Ethel and Chelsea sing during the show.
For tickets and information: 734-433-7673 or www.purplerosetheatre.org
***
Worth travelling for: It's been a while since I've listed a show worth travelling for, because we have such a wealth of offerings here in Washtenaw. But this week I'm bringing the category back to recommend the newly revamped Michigan Shakespeare Festival. Under the new management of Bart Williams and artistic direction of Jan Blixt, both Hillberry grads, the festival has undergone sweeping changes, and the results are dramatic. Reading the reviews of all three shows one finds superlatives galore, including "outstanding season" "glorious season" and "well-worth the drive." One critic said "The Michigan Shakespeare Festival seems to be going from strength to strength, at last becoming the sort of summer destination event it was surely meant to be." Congratulations MSF!
Show: "Richard III," "Love's Labour's Lost" by William Shakespeare, "Pygmalion" by George Bernard Shaw, through August 12 (running in rotating repertory, check MSF website for specific performance times: https://www.ticketturtle.com/index.php?ticketing=msf)
Company: Michigan Shakespeare Festival
Type of Company: Professional Equity
Venue/location: Baugham Theatre, Potter Center on the campus of the Jackson Community College at 2111 Emmons Road, Jackson
Recommended ages: "Pygmalion" and "Love's Labours Lost" are suitable for all ages, "Richard III" suitable for 12+
Descriptions: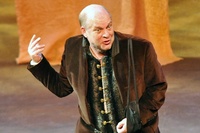 Photo courtesy of MSF
"Richard III": The perfect play for a year about politics. Richard, the youngest son of the house of York, uses any means necessary to gain the English throne, remarkably gets the audience on his side in the process. He is ruthless, using every political and treacherous trick in the book. If you ever wonder what goes on behind the scenes in politics, this is the play for you. Set in the 15th Century, the show features plenty of dramatic combat.
"Love's Labour's Lost": A witty gem in the Shakespeare Cannon. 4 young men decide to renounce love and give their lives over to study, only to discover that Love is not so easily avoided. This play looks at love in all its facets and the audience gets to laugh at everyone's foibles. The MSF production is set between the World Wars, and features original music by Festival composer Kate Hopgood. The perfect summer treat.
"Pygmalion": The original 'My Fair Lady.' If you are a fan of Downton Abbey or Upstairs Downstairs, this is the show for you. Eliza Doolittle, the Cockney flower girl, is transformed into a duchess by the arrogant Professor Henry Higgins. And the laughs are virtually non-stop. Ideal for anyone who enjoys a proper chuckle and beautiful language.
For tickets and information: 517-998-3673, www.michiganshakespearefestival.com
Special ticket offer: Senior and groups rates (Parties of 10 or more) available by calling the box office. Wine tastings in the Potter Center lobby every Saturday.